In the annals of music history, few names shine as brightly as Freddie Mercury. As the charismatic frontman of the legendary band Queen, Freddie Mercury's iconic stage presence left an indelible mark on the world of music. Born Farrokh Bulsara to Indian Parsi parents in Zanzibar, Freddie's journey from humble beginnings to rock royalty is a captivating tale. Queen, the band he fronted, achieved remarkable success, amassing more than 50 UK Top 40 hits across three glorious decades. But it's not just the music that captivates us; it's the enigmatic persona behind the performer.
Now, music enthusiasts and fans alike are flocking to Sotheby's in London for a rare glimpse into the private world of Freddie Mercury, thanks to Mary Austin, his soulmate and confidante. Mary, now in her 70s, holds the key to a treasure trove of over 30,000 items, each a window into Freddie's personal tastes, meticulous attention to detail, and his fearless crossing of gender boundaries.
Unveiling the Treasures
The Extravagant Outfits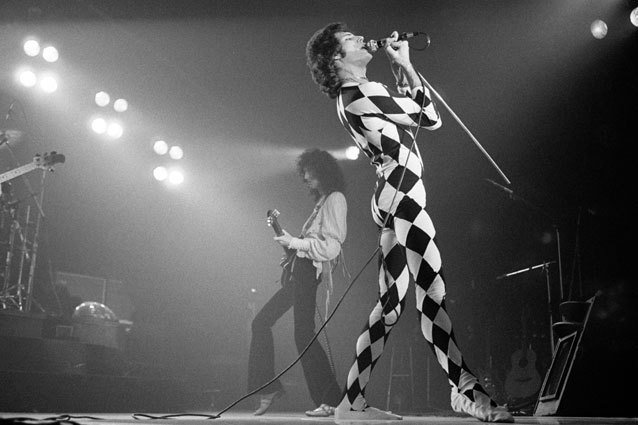 Among the treasures on display are Freddie's fantastical outfits, each a testament to his bold fashion sense. From flamboyant stage costumes to everyday attire, these garments reflect not only his larger-than-life persona but also his unapologetic approach to self-expression.
Song Draft Scribbles
For fans and music historians alike, the glimpse into Freddie's creative process is nothing short of mesmerizing. The exhibition showcases his song draft scribbles, offering a rare peek behind the curtain of one of the greatest songwriters in rock history.
The Regal Crown
Fit for a Queen, quite literally, Freddie's crown takes center stage. Worn during the "Magic Tour," the crown symbolizes his ability to captivate and command audiences worldwide. Its intricate design speaks volumes about his attention to detail and flair for the dramatic.
Personal Artifacts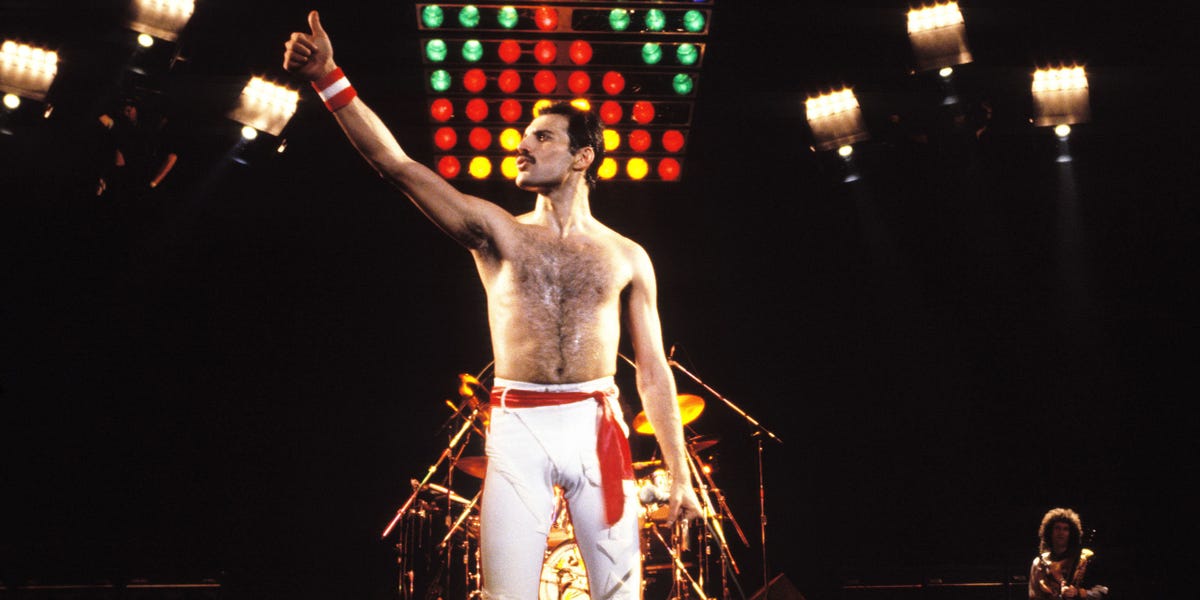 The exhibition goes beyond music and fashion, delving into Freddie's personal life. Items such as a silver moustache comb and a diamond brooch designed as a feather reveal the man behind the rock legend. They remind us that beyond the glitz and glamour, he was a person of refined taste and elegance.
Exquisite Kimonos and Costumes
Freddie's collection of kimonos and costumes is a testament to his appreciation for diverse cultures and aesthetics. These pieces, now on display, demonstrate his eclectic tastes and his ability to seamlessly blend different styles into his identity.
A Glimpse into Mercury's Artistic Side
Japanese Painted Clay Figures
Among the items in Freddie's collection are 20th-century Japanese painted clay figures. These unique pieces provide insight into his fascination with art from around the world and his desire to surround himself with beauty and creativity.
The Yamaha G2 Baby Grand Piano
This Yamaha G2 baby grand piano played a pivotal role in the creation of Queen's timeless classic, "Bohemian Rhapsody." Acquired in 1975, it served as the epicenter of Freddie's musical genius. It was here that he crafted some of the most iconic melodies in rock history, showcasing his virtuosity as a pianist and composer.
Manuscript Draft of 'Bohemian Rhapsody'
Displayed proudly is a manuscript draft of the lyrics for "Bohemian Rhapsody," a song that needs no introduction. The scribbles and annotations offer a glimpse into Freddie's creative process, highlighting his dedication to perfection.
Art and Furniture
Freddie Mercury was not just a musical genius; he had a keen eye for art and design. The exhibition features a painting titled 'Young Boy Sitting on a Sofa' by Geza Vastagh, among other objects of art and pieces of furniture. These items reflect his appreciation for aesthetics that extended far beyond the stage.
A Gold Breakfast Service
Even the most mundane aspects of life were touched by Freddie's unique sense of style. A gold breakfast service from his estate is a testament to his penchant for elegance and luxury in every aspect of his life.
Stage Costumes
Among the dazzling display are stage-worn costumes, including a scarlet sequinned short-legged one-piece stage suit from the 'News Of The World' Tour 1978. These costumes showcase Freddie's flair for fashion and his ability to make a statement with his wardrobe.
Wurlitzer Model 850 'Peacock' Design Jukebox
Freddie's appreciation for vintage aesthetics is further exemplified by the inclusion of a Wurlitzer Model 850 'Peacock' design jukebox by Paul Fuller. This relic from 1941 adds a touch of nostalgia to the collection.
Iconic Queen Photoshoot
Marked contact sheets from Queen's iconic photoshoot, never before seen, form part of Freddie Mercury's private collection. These photographs offer a behind-the-scenes look at one of rock's most iconic bands and the man who led them.
Freddie Mercury's legacy extends far beyond his music. The items on display at Sotheby's provide a window into the complex and multi-faceted personality of a true rock legend. From extravagant outfits to personal artifacts, from musical instruments to art and furniture, this exhibition encapsulates the essence of Freddie Mercury – a man unafraid to defy conventions and embrace the extraordinary.
As the world pays homage to this extraordinary musician, it's a reminder that Freddie Mercury's influence transcends generations and genres. His life and the treasures on display at Sotheby's stand as a testament to the enduring power of artistry, individuality, and unapologetic self-expression. In celebrating Freddie Mercury, we celebrate the limitless possibilities of the human spirit.