Prepare for an electrifying extravaganza as Sunburn, Asia's premier music festival, gears up for its 17th edition with an exciting announcement. The highly anticipated Sunburn Arena tour is back and bigger than ever, featuring the dynamic Belgian DJ duo, Dimitri Vegas and Like Mike. With their deep-rooted connection to the Indian sub-continent, the duo is all set to enthrall audiences in five major cities across India – Bengaluru, Mumbai, Hyderabad, Chennai, and New Delhi. The non-stop five-city tour kicks off on the 23rd of November 2023 and culminates on the 27th of November 2023.
Belgium's Beloved Duo: Dimitri Vegas and Like Mike
Dimitri Vegas and Like Mike, the celebrated brother DJ duo from Belgium, are renowned for their energetic performances and remarkable musical talent. With a decade-spanning career of crafting anthemic main stage hits, the multi-platinum duo continues to captivate audiences worldwide. Their upcoming debut studio album, "Rewind + Repeat," is an exciting venture that harks back to the sonic aesthetics of the '90s, drawing inspiration from trance, techno, rave, and hardcore genres.
A Fusion of Sounds in "Rewind + Repeat"
"Rewind + Repeat" promises to be a musical journey that seamlessly blends electronic and hip-hop influences. The duo's signature style is reflected in their first single from the album, "She Knows," featuring collaborations with renowned artists Akon and David Guetta. As EDM stalwarts, Dimitri Vegas and Like Mike are determined to deliver an album that resonates with their long-time fans while pushing the boundaries of their creative expression.
A Special Bond with India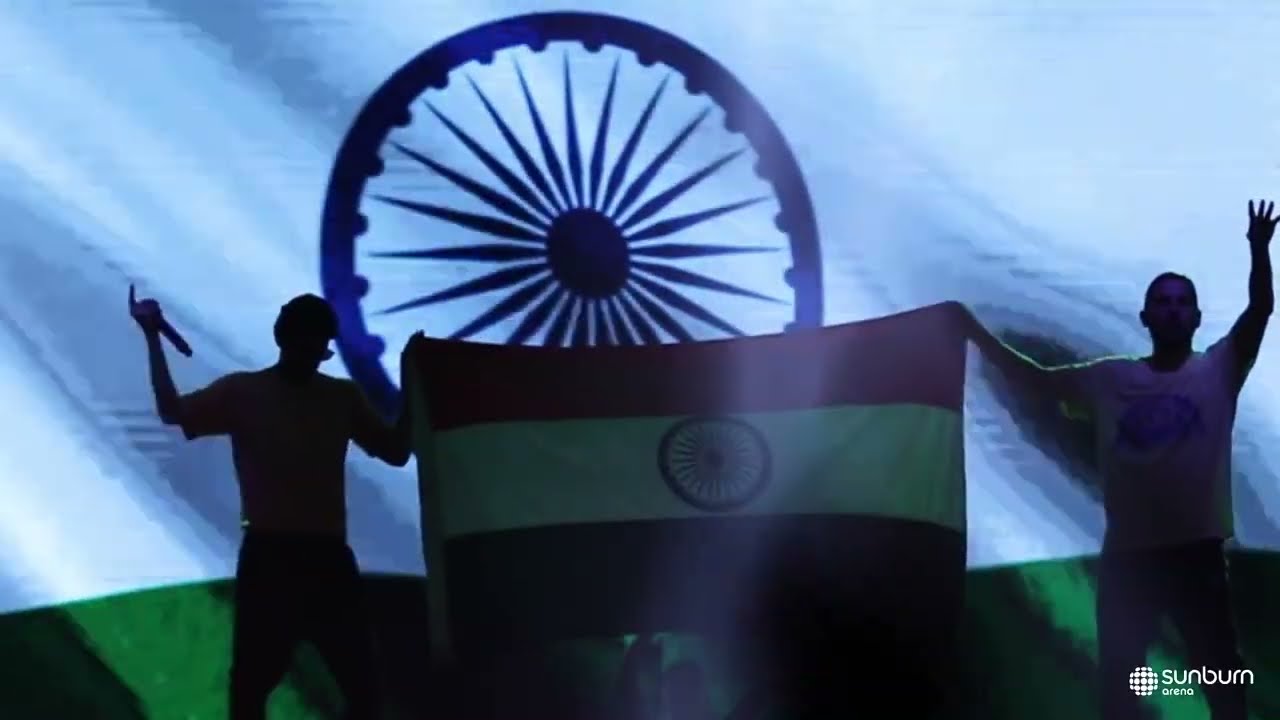 Expressing their excitement, Dimitri Vegas and Like Mike share, "Returning to India is always a thrill, and performing for our devoted fans who have shown us unwavering support is an honor. This marks our 10th visit to the sub-continent, making this tour particularly special. The affection India shows us is reciprocated in full. See you all in the arenas!"
A Grand Showcase by Sunburn
Karan Singh, the CEO of Sunburn, expresses his delight in hosting Dimitri Vegas and Like Mike for an exclusive Sunburn Arena showcase. This tour promises to be a landmark event, offering fans an unparalleled live music experience. With a massive following in India eagerly anticipating this spectacular arena showcase, the excitement is palpable.
Sunburn Arena: Elevating the Musical Experience
Sunburn Arena, a distinctive brand format created under the expansive Sunburn umbrella, is synonymous with delivering world-class live music events. As part of this brand extension, Dimitri Vegas and Like Mike's tour promises to set new standards for live entertainment, offering audiences an unforgettable night of music, lights, and sheer energy.
Ticket Details and Availability
For those eager to be part of this musical phenomenon, tickets for the Sunburn Arena tour featuring Dimitri Vegas and Like Mike will be available starting from 17th August 2023, at 12 noon on www.bookmyshow.com. Ticket prices start at INR 1250/-, offering music enthusiasts a chance to witness a spellbinding performance by these international music icons.
Prepare to be swept away by the electrifying beats and unparalleled energy of Dimitri Vegas and Like Mike as they bring their mesmerizing Sunburn Arena tour to India. Mark your calendars and secure your tickets for a night of music that promises to be nothing short of legendary.