In the bustling heart of Mumbai, the Mukesh residence stands as a symbol of grandeur and heritage. It is here that legendary singer Nitin Mukesh, accompanied by his son, the renowned Indian actor Neil Nitin Mukesh, and their family, welcomes an esteemed guest every year for the past three decades—the divine idol of Lord Ganesha. This annual tradition, observed with unwavering devotion and reverence, has become an integral part of their lives and a spectacle that garners attention from far and wide.
A Tradition Steeped in Devotion
For the Mukesh family, Ganesh Chaturthi is not just a festival; it is a sacred bond that they have nurtured for 30 years. As they prepare to celebrate this auspicious occasion, their devotion to Lord Ganesha shines brighter than ever. The Mukesh family's connection with the deity transcends the realms of religion; it is a deep-rooted spiritual connection that has withstood the test of time.
A Pledge to Sustainability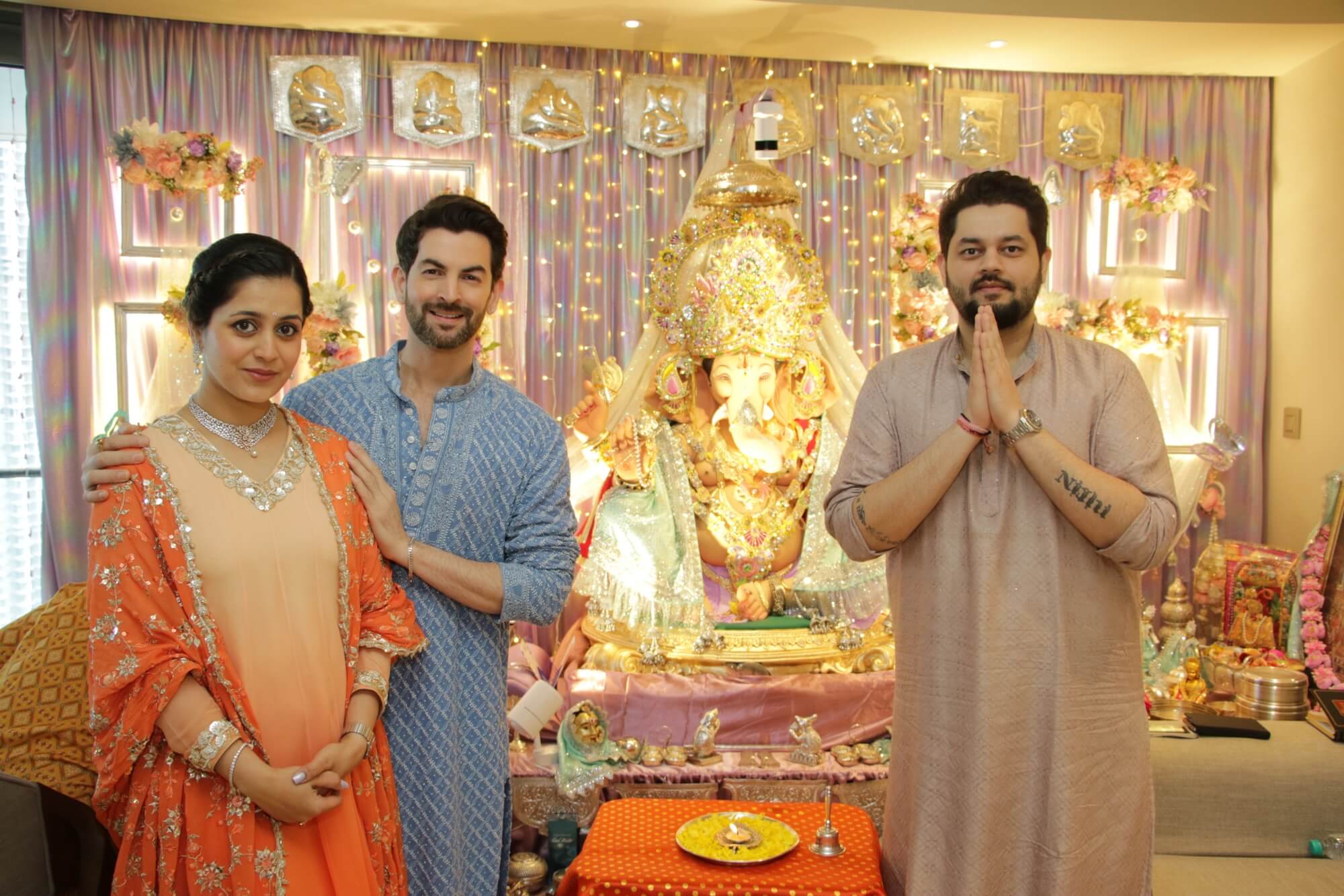 One remarkable aspect that sets the Mukesh family's celebration apart is their unwavering commitment to environmental responsibility. In a world grappling with ecological concerns, they have chosen to make a difference through their eco-friendly Ganpati celebrations.
This commitment is evident in every facet of their preparations. Eco-friendly decorations adorn their residence, exuding beauty without harming the environment. The centerpiece of their celebration, Lord Ganesha's idol, is crafted from clay—a material that seamlessly blends with nature after the festivities conclude, leaving no environmental footprint.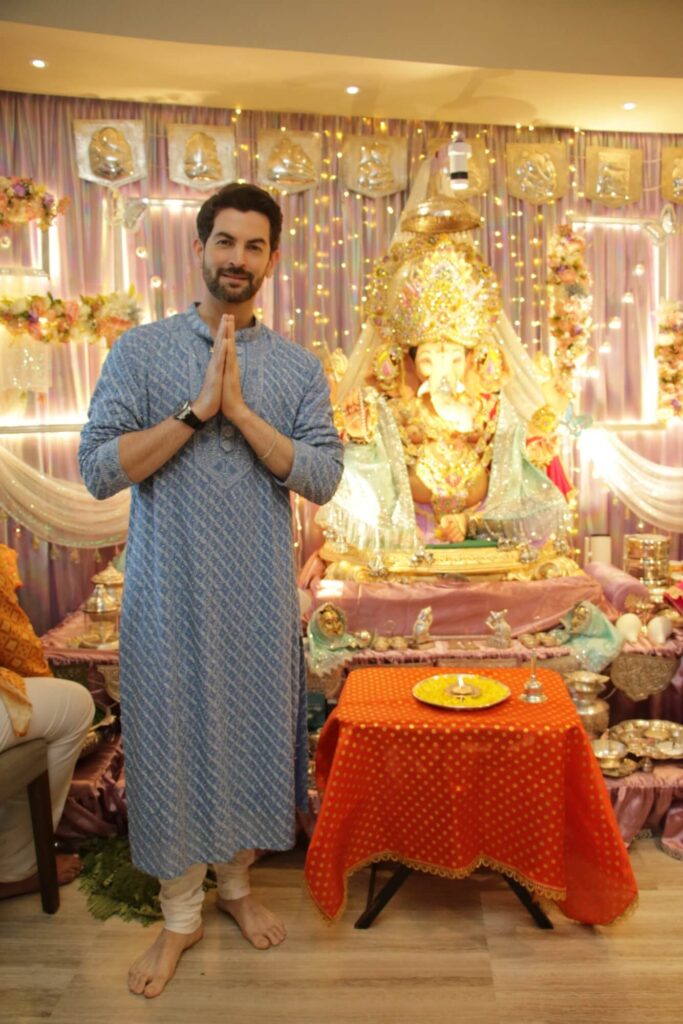 Neil Nitin Mukesh, the torchbearer of this eco-conscious tradition, expressed his excitement, saying, "Ganesh Chaturthi is a time of immense joy and spiritual significance for my family and me. We have been blessed to celebrate this divine festival for the 30th year in a row. Lord Ganesha has brought us countless blessings, and this year, we look forward to continuing this tradition with great enthusiasm, devotion, and eco-friendly practices."
A Festival of Togetherness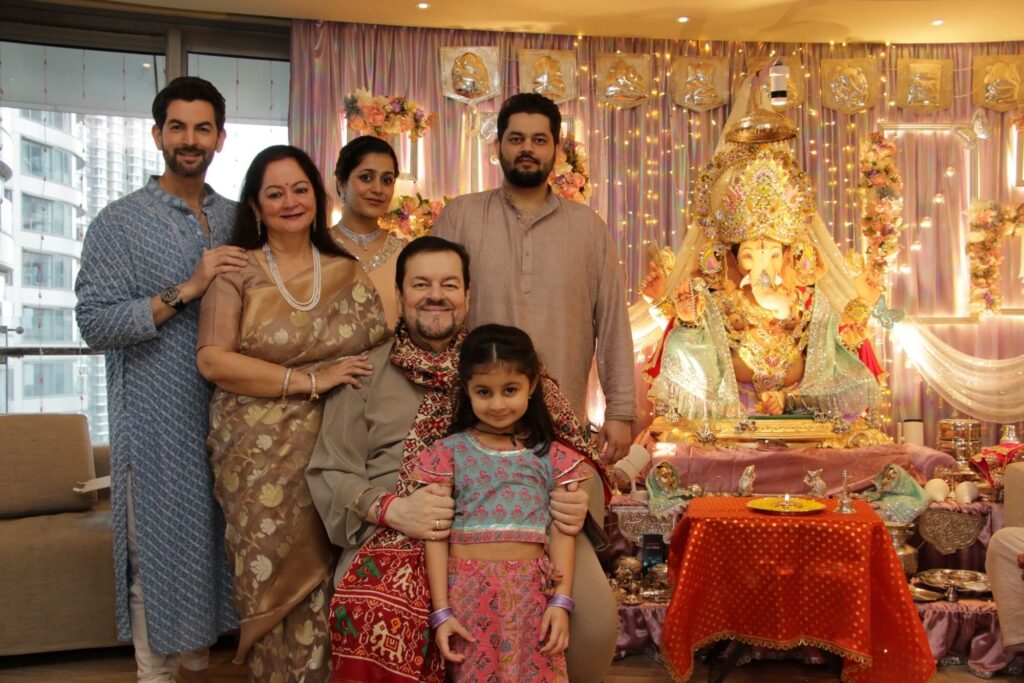 The Mukesh residence becomes a hub of activity during Ganesh Chaturthi. Daily prayers and elaborate aartis are performed with utmost devotion, filling the air with spiritual energy.
What makes this celebration even more special is the participation of friends from the entertainment industry, who often visit the Mukesh home for darshan (a glimpse of the deity). This brings a sense of togetherness and community to the festivities, where the spirit of unity and devotion reverberates.
As the 30th anniversary of this sacred tradition approaches, the Mukesh family's message is clear: devotion and eco-friendliness can go hand in hand. Their celebration serves as a shining example of how one can embrace tradition while respecting the environment.
In conclusion, the annual Ganpati celebration at the Mukesh residence is not just a festival; it is a testament to the enduring power of faith and the importance of environmental stewardship. For three decades, this family has welcomed Lord Ganesha into their home, and with each passing year, their commitment to eco-conscious celebrations grows stronger.