In the realm of music, there are certain songs that hold a timeless allure, transcending generations and leaving an indelible mark on our hearts. One such gem from the past is "Chand Sa Roshan Chehra." This iconic song, with its melodic charm and soul-stirring lyrics, has enthralled audiences for decades. Now, brace yourselves for a musical journey like no other as Saregama and United White Flag proudly unveil the much-awaited reloaded version of this legendary track.
Watch the song here- https://youtu.be/CInnA1ykjfQ?si=WhWardKhE8xX-o_M
Reliving the Magic of the Past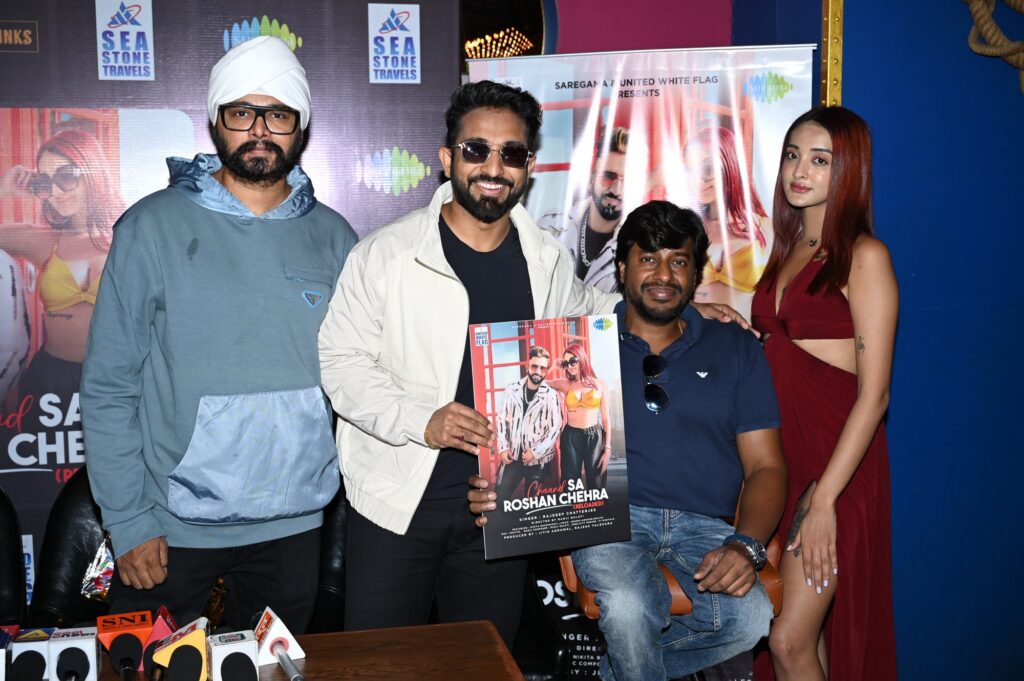 As the curtain rises on the reloaded version of "Chand Sa Roshan Chehra," music enthusiasts are in for a treat that blends nostalgia with contemporary flair. This rendition is not just a mere revival of the past but a celebration of music's enduring appeal. It's a harmonious bridge connecting the hearts of millennials and Gen Z to the ageless melodies that have stood the test of time.
A Stellar Lineup of Talent
The magic of any song lies not just in its composition but also in the voices that bring it to life. For this reimagined masterpiece, Saregama and United White Flag have assembled a stellar lineup of talent, ensuring that the essence of the original is preserved while infusing a modern twist.
Rajdeep Chatterjee, with his soulful and resonant voice, takes the helm as the lead singer, breathing new life into "Chand Sa Roshan Chehra." His emotive rendition is bound to strike a chord with listeners of all ages.
Joining him is the immensely talented Nikitha Bhamidipati, whose melodious vocals harmonize effortlessly with Rajdeep Chatterjee's, creating a symphony of emotions that transcends boundaries.
A Musical Marvel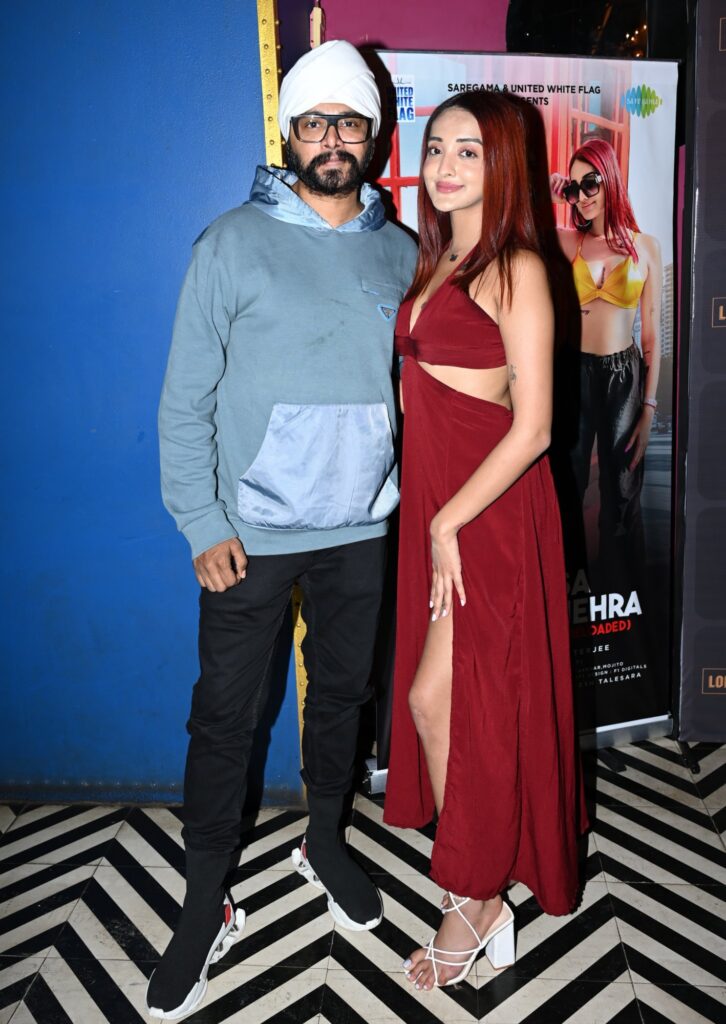 The heart and soul of any song reside in its composition and arrangement. The reloaded version of "Chand Sa Roshan Chehra" is no exception. Renowned music director Ramji Gulati takes the reins, infusing the track with modern beats and contemporary elements that blend seamlessly with the song's timeless melody.
The lyrics of the song, penned by Moddy-Akkhar, alongside DJ Mojito, add a poetic depth that resonates with the soul. DJ Mojito's rap segment injects a refreshing twist, making this rendition a harmonious fusion of old and new.
Behind the Scenes
Every masterpiece has its unsung heroes, and in the world of music, the producers play a pivotal role in shaping the final product. The reloaded version of "Chand Sa Roshan Chehra" owes its brilliance to the dedicated efforts of Jitin Agrawal and Rajesh Talesara, who have meticulously crafted each note and sound, ensuring that the song stays true to its roots while evolving for the modern audience.
What Lies Ahead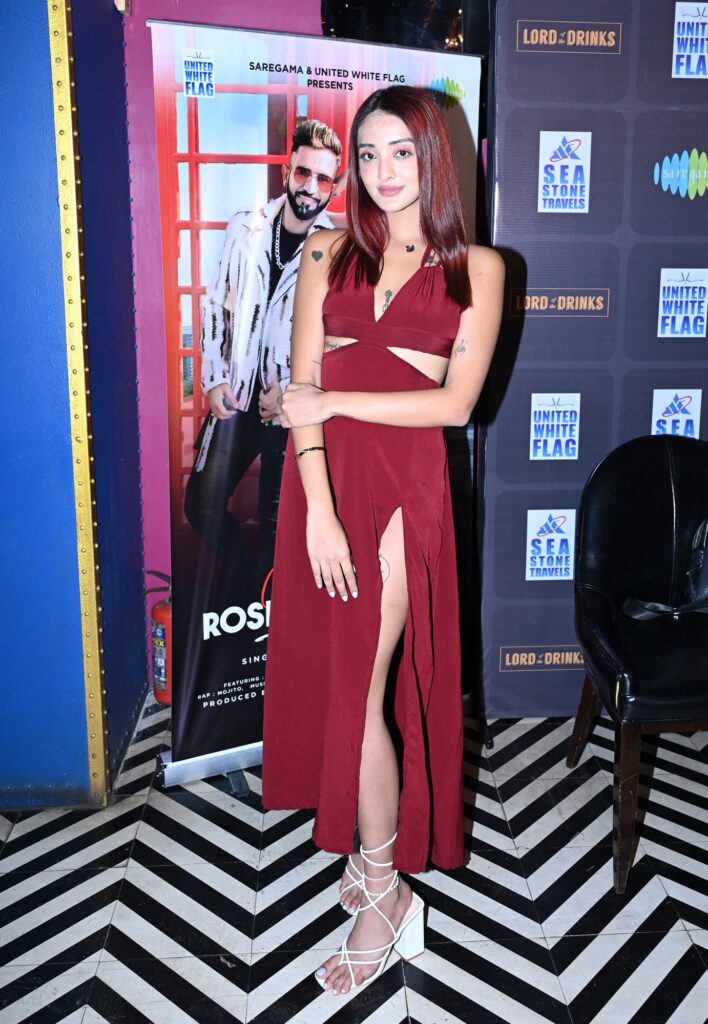 With the launch of the reloaded version of "Chand Sa Roshan Chehra," the stage is set for a musical extravaganza that promises to capture the hearts of music enthusiasts worldwide. This iconic song, known for its timeless beauty, now emerges anew, ready to weave its magic once again.
As we embark on this musical journey, let's celebrate the marriage of tradition and innovation, where the old meets the new, and where "Chand Sa Roshan Chehra" continues to shine brightly in the hearts of music lovers.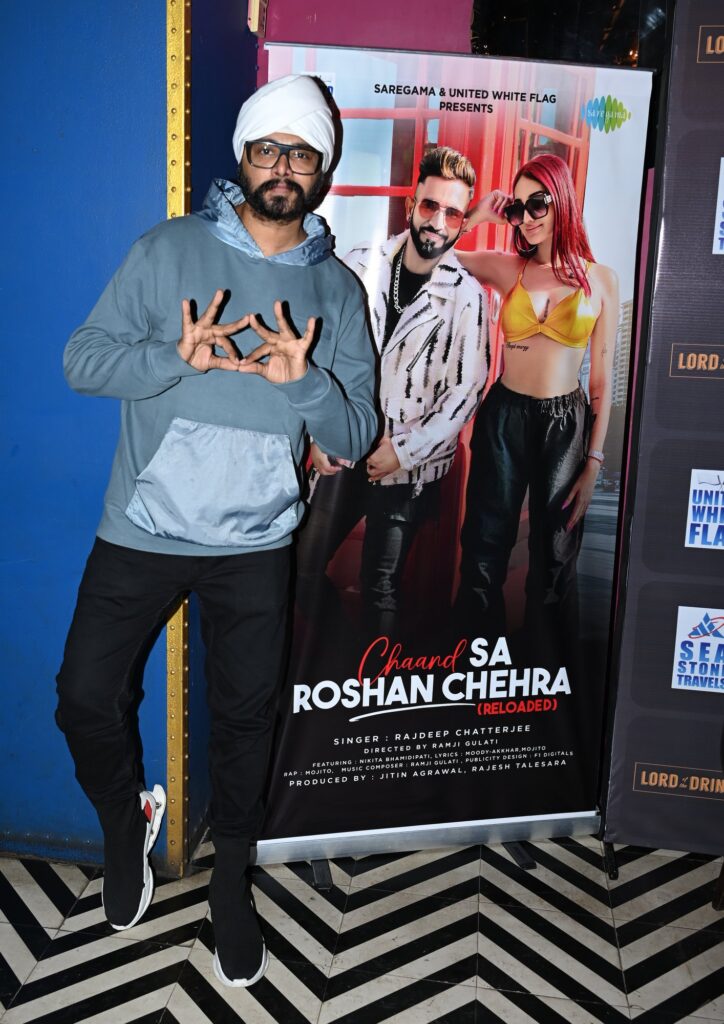 The reloaded version of this iconic song is not just a tribute to the past but a testament to the enduring power of music to unite generations. It's a reminder that great music knows no boundaries of time and that melodies, like "Chand Sa Roshan Chehra," continue to light up our lives.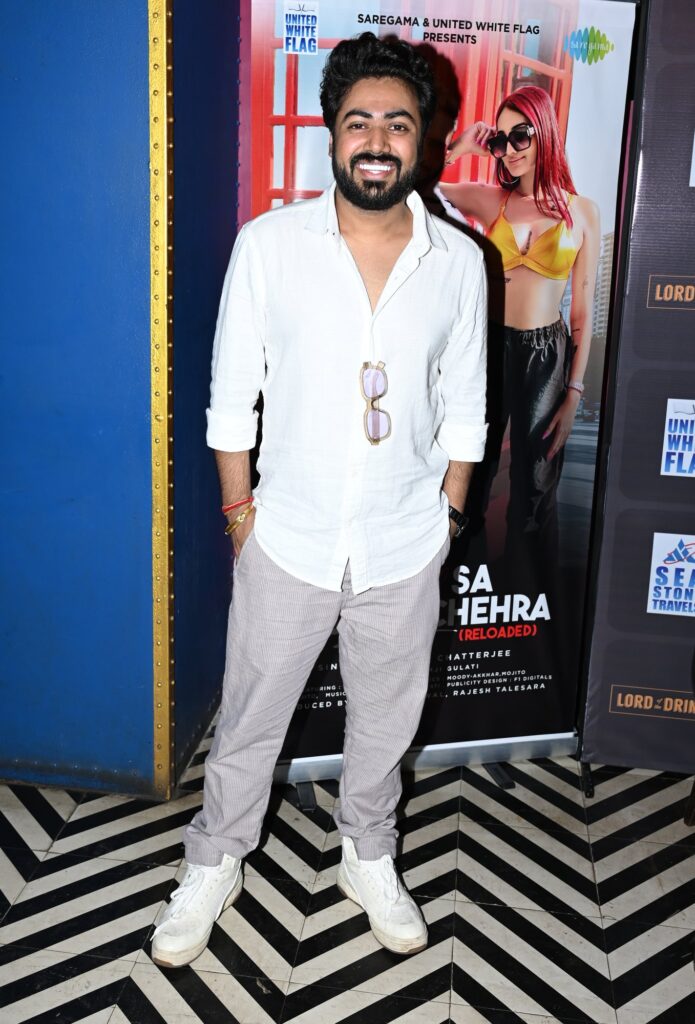 Ramji Gulati says "Chand Sa Roshan Chehra" Reloaded promises to be more than just a song; it's a nostalgic journey that reminds us of the timeless beauty of our musical heritage, while also celebrating the innovative spirit of today's artists"
Rajdeep Chatterjee says " It's an absolute honour to breathe new life into such an iconic melody. Our goal with this rendition is to make it resonate with today's listeners while paying homage to its timeless charm"
"Being a part of this reimagined classic has been an incredible journey and I'm thrilled to be part of a project that brings this timeless melody to a new generation. It's a beautiful blend of nostalgia and modernity, and I hope our audience enjoys this musical voyage" says Nikita Bhamidipatia
"Writing for 'Chand Sa Roshan Chehra' Reloaded was both an honour and a challenge. The original lyrics are etched in the hearts of many, and reimagining them for a modern audience requires a delicate balance. I aimed to preserve the song's soul while adding a contemporary touch" says Moody-Akkhar

"Chand Sa Roshan Chehra' has an everlasting charm, and infusing it with a rap twist was a creative adventure. I hope my contribution adds a fresh, energetic layer to this iconic song and resonates with music lovers of all generations" says DJ Mojito
"We are very excited to release 'Chand Sa Roshan Chehra reimagined. We believe that this song is a beautiful representation of love and hope. We are proud to have produced this song" said Jitin Agarwal

"The reloaded version will give the millennials and GenZ a glimpse of the iconic song of yesteryears. We are excited and looking forward to the response from the audience" said Rajesh Talesara.