Watch the performance here- https://www.youtube.com/watch?v=LOllZl3_ZjI
In a momentous occurrence that marks a significant epoch for both the realms of music and culture, the illustrious "DJ Sonia Birje," known as "Jungle Baby," a remarkably adept female disc jockey, captivated audiences hailing from every corner of the globe by achieving the distinction of being the inaugural woman to grace the awe-inspiring presence of the Taj Mahal, nestled in the city of Agra. This pioneering affair was captured in the month of June in the year 2021 and subsequently unveiled on the fifth day of September in the same year. This epoch-making event will undoubtedly be etched in history as a landmark achievement for gender parity and the unfettered expression of artistry.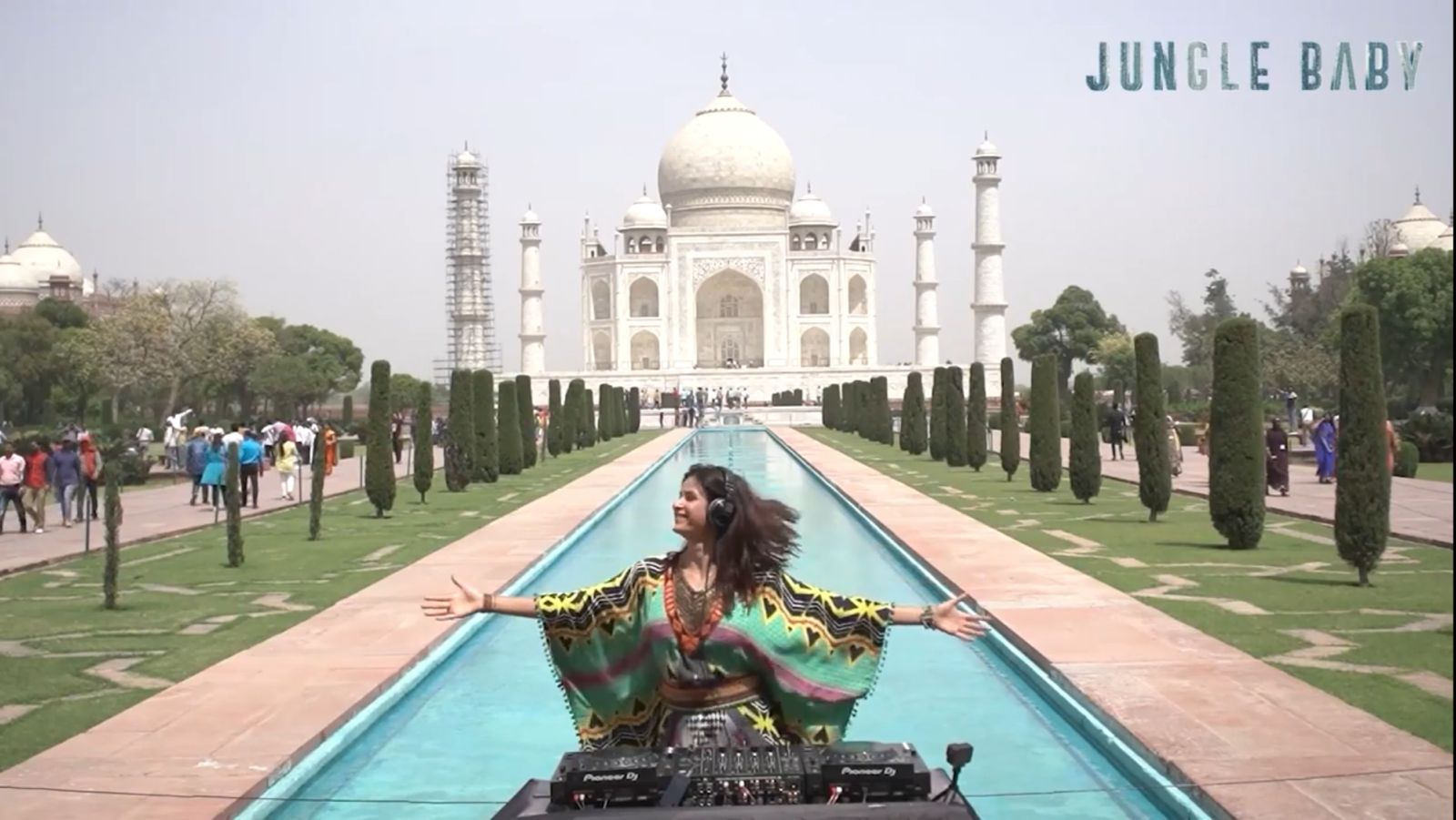 Acknowledged for her virtuosity, while assuming the moniker "Jungle Baby," Sonia Birje, the acclaimed DJ, skillfully engages in genres such as Afro House and Melodic Techno, in addition to her commendable command over the realm of Bollywood English dance music. Her ascent within the echelons of the music scene, both within India and on the global stage, has been characterized by her inimitable and electrifying style. Her performance at the iconic Taj Mahal serves as both a testament to her efforts in advancing the role of women within the music industry and as a powerful symbol of shattered limitations and surpassed obstacles.
Reflecting upon the experience, Sonia articulates, "It is with a profound sense of honor and exhilaration that I recount the privilege I had in gracing the hallowed precincts of the timeless wonder of the world that is the Taj Mahal," Sonia expresses. "Being the pioneer among female DJs to partake in this endeavor swells my heart with an overwhelming sense of pride. Executing my craft at the Taj Mahal necessitated a keen awareness of the auditory environment so as to pay due homage to its sanctity. The endeavor was both enriching and demanding."
The spectacle not only unveiled Sonia's extraordinary musical aptitude but also emerged as a revelatory celebration of the tapestry of cultural diversity and an embodiment of unity. The harmonious fusion of contemporary electronic melodies with the architectural marvel that is the Taj Mahal mirrors the seamless coalescence of tradition and innovation.
When queried about her sobriquet, "Jungle Baby," Sonia elucidates, "The appellation 'Jungle Baby' resonates with an authenticity that speaks to me deeply, especially in light of the well-known fact that my father is the unrivaled 'Tarzan of Bollywood,' the esteemed Mr. Hemant Birje."