In a monumental moment for hip-hop enthusiasts and music aficionados alike, the legendary Dr. Dre has released 'The Chronic Masters' album. This highly anticipated compilation is a testament to the enduring legacy of one of the genre's most influential artists. With a career spanning decades and numerous accolades under his belt, Dr. Dre continues to captivate audiences with his groundbreaking sound and unparalleled artistry.
Revolutionizing the Game:
'The Chronic,' originally released in 1992, forever altered the landscape of hip-hop. It served as a musical revolution, blending potent lyrics, innovative production techniques, and Dre's unmistakable West Coast vibe. The album's impact was immediate and profound, solidifying Dr. Dre's status as a pioneer and paving the way for a new era of rap music. Now, with 'The Chronic Masters,' fans have the opportunity to revisit this iconic work with a fresh perspective and enhanced listening experience.
Enhanced Sound Quality and Remastered Tracks: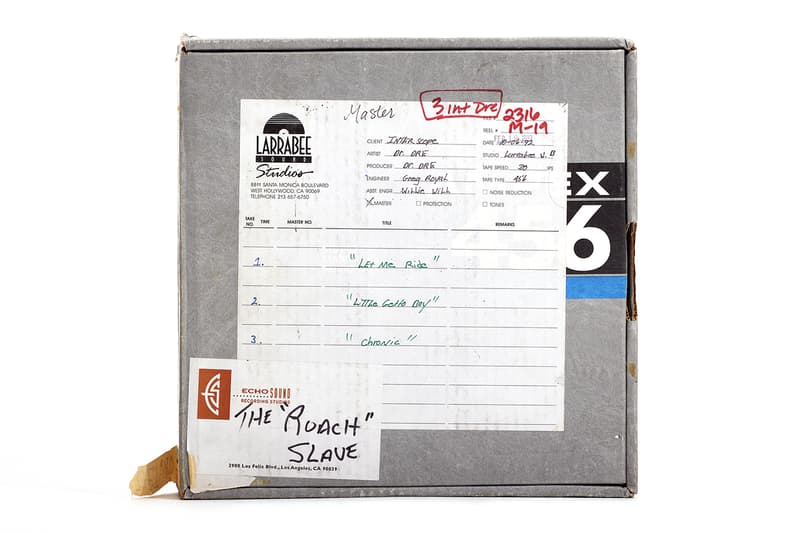 'The Chronic Masters' presents a remastered version of the original album, meticulously crafted to deliver an enhanced sonic journey. The tracks have been expertly fine-tuned to preserve their original essence while offering a renewed sense of clarity and depth. Dr. Dre's intricate production techniques shine through with unparalleled brilliance, allowing fans to appreciate the album's intricacies like never before. Whether it's the infectious beats of "Nuthin' but a 'G' Thang" or the smooth melodies of "Let Me Ride," 'The Chronic Masters' serves as a time capsule, bringing the golden era of hip-hop to life once again.
Revisiting Hip-Hop History:
'The Chronic' not only showcased Dr. Dre's immense talent but also introduced the world to a host of extraordinary artists who would go on to become legends in their own right. Snoop Dogg's distinctive flow and charismatic presence shone brightly on tracks like "Gin and Juice," while the collaboration with Nate Dogg on "Lil' Ghetto Boy" left an indelible mark on the genre. 'The Chronic Masters' offers an opportunity to relive these iconic moments and appreciate the impact they had on shaping hip-hop history.
A Timeless Classic:
What makes 'The Chronic' and its remastered version truly remarkable is their timeless quality. Despite being released over three decades ago, the album's relevance and influence continue to resonate with audiences today. Its themes of social commentary, party culture, and personal introspection remain relevant, showcasing the profound storytelling abilities of Dr. Dre. 'The Chronic Masters' stands as a testament to the enduring power of authentic artistry and its ability to transcend generational boundaries.
With the release of 'The Chronic Masters,' Dr. Dre reaffirms his status as an iconic figure in the world of hip-hop. This remastered version allows fans to rediscover the album's brilliance while introducing a new generation to the magic that made it a game-changer. As the sounds of 'The Chronic' once again permeate the airwaves, it serves as a reminder of Dr. Dre's indelible impact on the genre and cements his place in music history. Prepare to embark on a nostalgic journey and immerse yourself in the sonic masterpiece that is 'The Chronic Masters.'