It's a special day for Yo Yo Honey Singh, OG King of Rap. Celebrating his birthday in all its glory, the superstar spent time with the soldiers of Deepatoli and sang them songs during a large concert.
To him, there is nothing more fulfilling than bringing happiness to others, especially to army men in our country, as he further stated:
"This is one of most special birthdays. Nothing feels better than interacting with fans, the amount of love they bestow is unreal.  Dipatoli is the cantonment area of Ranchi, people here are so brave & tough, their attitude towards life inspires me"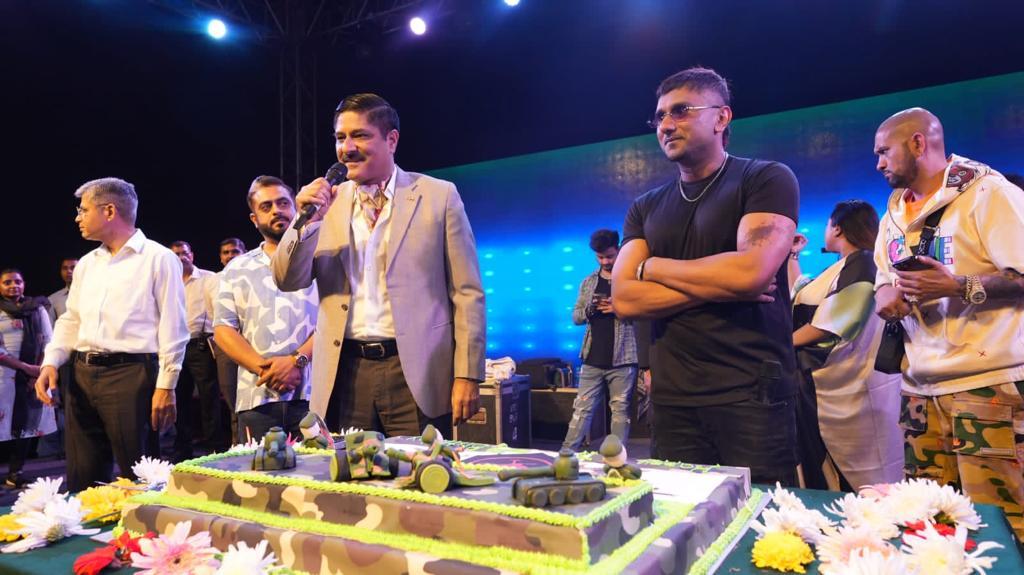 The experience was made memorable by Major General Vikas Choudhary and Captain Chadha. Throughout Yo Yo's birthday celebration, social media was flooded with notes, wishes, and greetings, overhwleming and filling him with a sense of immense gratitude on his special day.