In an enthralling confluence, the Indian Recording Arts Academy Awards (IRAA) proudly declares Genelec as its esteemed Platinum Partner for the distinguished 2023 IRAA accolades, marking the 17th consecutive year of this venerated celebration.
Hailing from Iisalmi, Finland, and commencing its 45th commemorative year, Genelec, with its active studio monitoring solutions, orchestrates an authentic auditory panorama. This auditory veracity empowers audio artisans to craft impeccable, dependable sonic assemblages that seamlessly transmute across mediums.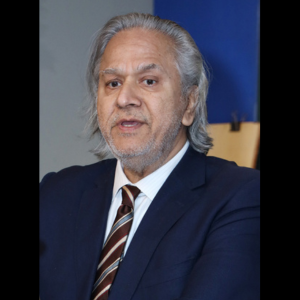 Anil Chopra, the luminary Founder and Chairman of IRAA, eloquently states, "IRAA's alignment with Genelec in a Platinum Partnership instills a profound sense of pride. This iconic studio establishment has been a lodestar since 1986, an embodiment of studio monitoring excellence. This alliance signifies IRAA's ardent dedication to magnify nominations spanning various categories. Genelec's resolute support for IRAA emerges as a veritable tribute to India's audio engineering community, which has bestowed a globally renowned award platform."
Smita Rai, IRAA Director, articulates, "IRAA's ceaseless quest involves spotlighting sonic engineering and musical craftsmanship in India, emblematic of independent and mainstream musical tapestries. The fortuitous collaboration with Platinum Partner, Genelec, unites shared aspirations, igniting a symbiotic synergy. Being India's paramount accolade in studio sonics, our partnership with one of the globe's preeminent studio brands impeccably aligns with this year's gala."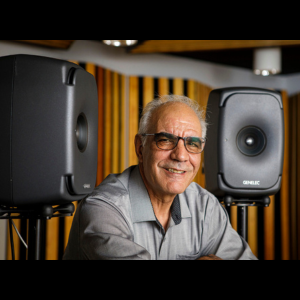 Siamäk Naghian, the sagacious Genelec Managing Director, affirms, "Our enduring rapport with India's music, broadcast, and post-production landscape naturally propels our engagement with IRAA. This collaboration resonates with our admiration for India's profound cultural heritage and creative ingenuity. We anticipate the boundless artistic vistas this region harbors. Thus, bolstering IRAA epitomizes our enthusiasm, wishing them triumph in their impending awards extravaganza."
The imminent 17th Indian Recording Arts Academy Awards unfurls as a stand-alone, opulent affair, draped in elegance and splendor. The date and venue, shrouded in anticipation, shall be unveiled in due course.
Imminent IRAA nominations shall shortly grace the official virtual abode, with comprehensive event particulars cascading subsequently.
A panel comprising 12 arbiters, comprising elite audio engineers, music virtuosos, and arrangers spanning the nation, galvanizes the IRAA committee's pursuit. Alongside the IRAA Honorary Chairman, KJ Singh, the deliberative array encompasses Anindo Bose, Avinash Oak, Daman Sood, DJ Phukan, Goutam Basu, Nikkhil Beri, P.A. Deepak, S. Sivakumar, Sai Shravanam, Sita Raina, Vijay Rathinam, and Vijay Thomas Kurien.
About IRAA
Glistening with over 80 award categories across ten key domains, the IRAA Awards stand as a testament, exalting and lauding technical virtuosity and finesse within the realm of sound recording, mixing, mastering, music origination, and post-production, since its inception in 2006. Year by year, these accolades elevate the benchmark of brilliance, constantly redefining the parameters of sonic engineering and design excellence across autonomous and mainstream compositions, spanning geographical, cultural, and linguistic boundaries.
Conducted under the aegis of Hyve India, a premier orchestrator of commercial exhibitions, seminars, and business convocations in India.
For comprehensive IRAA insights, kindly peruse www.iraa.in. Join our vibrant IRAA community on Instagram, Facebook, YouTube, and LinkedIn.
About GENELEC
Since Genelec's seminal genesis in 1978, the bedrock of the enterprise has been dedicated to professional audio vigilance. A resolute commitment to pioneering research and development begets a constellation of pioneering accomplishments, solidifying Genelec's zenith as a preeminent authority in active monitoring. Emanating four and a half decades later, Genelec's auditory wares remain unwavering in their devotion to their foundational tenets—enduring reliability, tonal neutrality irrespective of magnitude, and adaptability to the resonant milieu.
Patrons of Genelec luxuriate in paramount support, spanning acoustical counsel and calibration amenities to technical service and an extended product lifecycle. Acquiring a Genelec product invariably translates into a secure, enduring investment in impeccable, dependable auditory vigilance.