Mumbai, 12th July 2023 – The vibrant city of Mumbai witnessed the grand opening of "Air Eleven," a brand new rooftop lounge located on the 6th floor of Hotel Auro, Malad West. Owned by Bhavin Bhanushal, Yadit Archarya, and Deepen Dhanwani, Air Eleven promises to redefine the gastronomy scene in the city, offering a delightful fusion of Indian and multi-cuisine dishes. With its star-studded launch event, this exclusive lounge is set to become a must-visit destination for food and entertainment enthusiasts in Mumbai.
Unveiling the Glamorous Launch:
The launch of Air Eleven was a star-studded affair, attended by renowned celebrities such as Nitanshi Goel, Roshni Walia, Palak Sindhwani, Avinash Mukherjee, Rammji Gulatii & Dharti Gulati, Vishal N Jethwa, Heena M Panchal, Krittika M Sharma, Tanya Sharma, Aparna Mishra, Violina, Sanya Puri, Roopal Tyagi, Sneha D Chauhan, Bharat Chawda, Dharmesh Vyas, and many more. The presence of these popular personalities added to the excitement and glamour of the event, making it an unforgettable evening.
Aim and Vision of Air Eleven: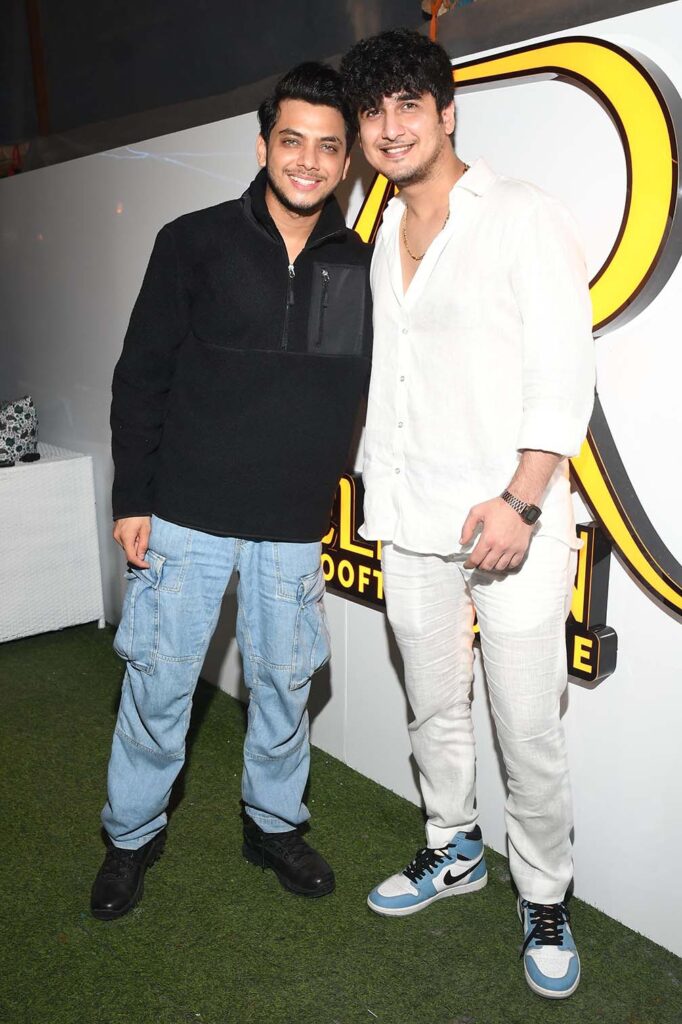 Bhavin Bhanushali, one of the owners of Air Eleven, emphasized that the lounge aims to provide the residents of Mumbai with top-quality entertainment in a pleasant and enjoyable atmosphere. The team behind Air Eleven is dedicated to showcasing exceptional service and ensuring that guests have a memorable entertainment experience.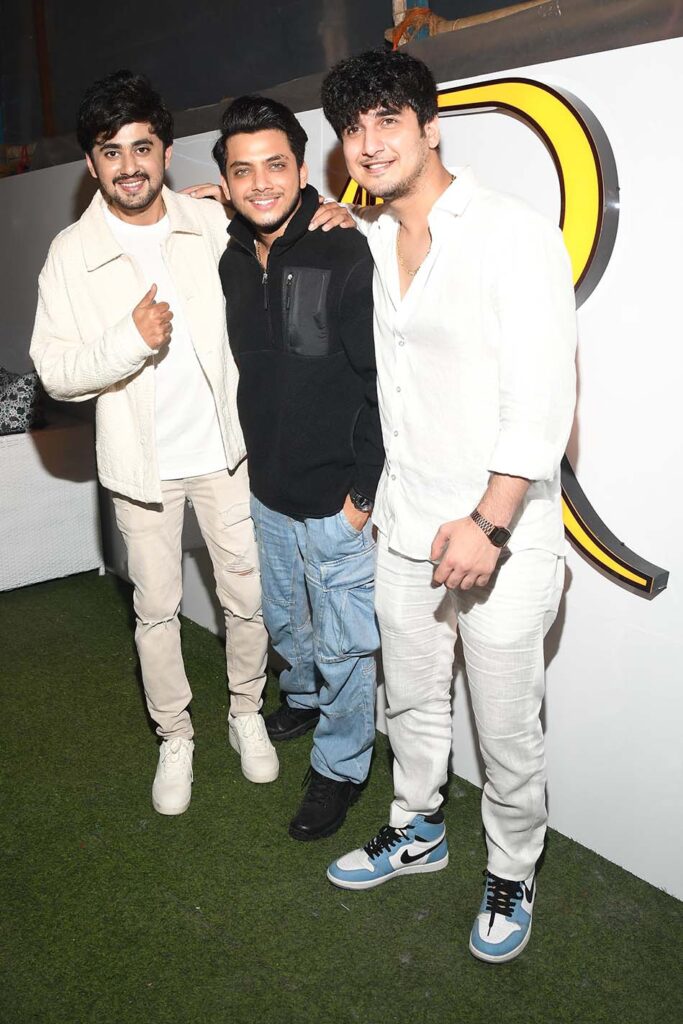 Yadit Archarya, another owner of Air Eleven, expressed the uniqueness of the lounge, stating that it takes the concept of bars and lounges to new heights without compromising on affordability. Air Eleven strives to offer a one-of-a-kind experience by combining affordability with quality, setting a new standard in the city's nightlife scene.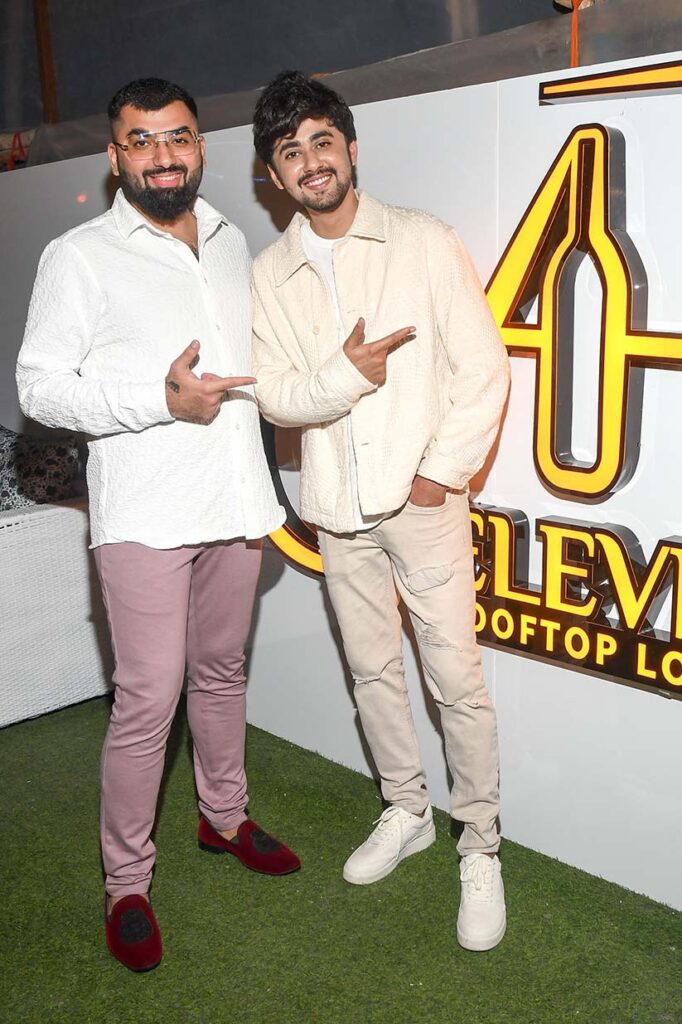 Deepen Dhanwani, the third owner of Air Eleven, highlighted the lounge's accessibility and exclusivity. The venue caters to a diverse range of visitors, focusing on providing captivating entertainment options and keeping up with the ever-changing trends. Air Eleven aims to appeal to a large client base by employing entertainment-oriented marketing strategies.
Delightful Culinary Experience:
Air Eleven takes pride in its exquisite menu, which features a wide range of Indian and Multi Cuisine delights. The culinary team has meticulously crafted each dish, infusing unique flavors and innovative twists to create an extraordinary dining experience. From delectable catered food to mouthwatering finger food and enticing combo meals, the menu at Air Eleven offers a rare selection that is sure to impress even the most discerning palates. In addition, the lounge offers an exclusive selection of cocktails and mocktails, blending traditional royal flavors with contemporary mixes, resulting in a truly exceptional and rare drink selection.
Elegant Ambiance and Top-notch Hospitality: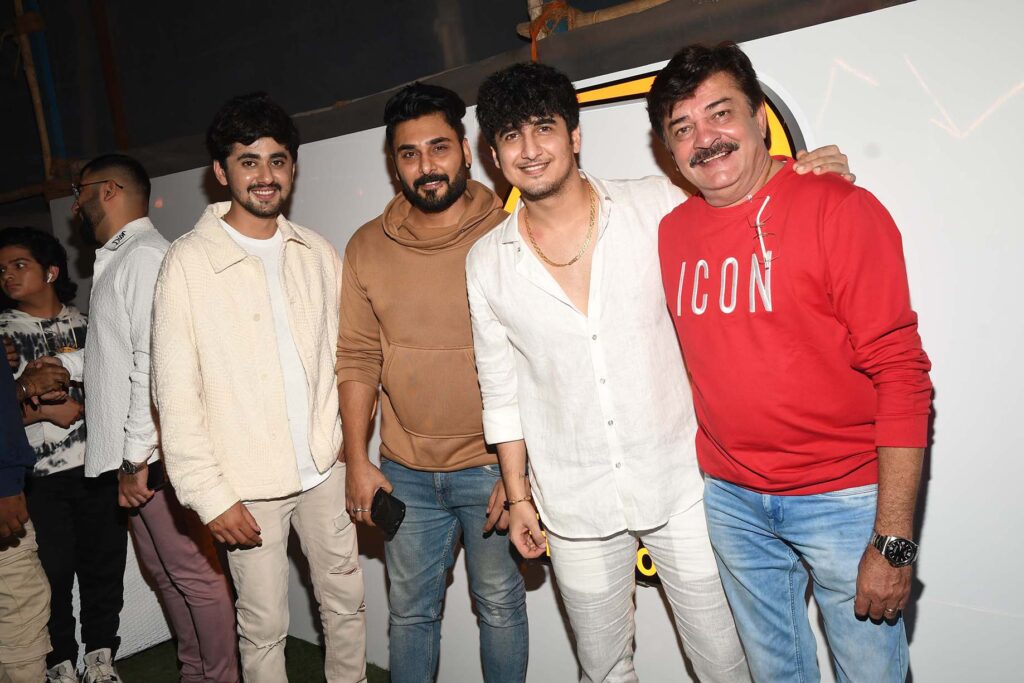 The contemporary ambiance and state-of-the-art decor at Air Eleven create a sophisticated setting for guests to unwind and enjoy their time. Equipped with cutting-edge audio, lighting, and video systems, the lounge ensures an immersive entertainment experience for all visitors.
The hospitality at Air Eleven is unparalleled, with a warm and welcoming staff dedicated to providing the highest level of service. The lounge aims to establish itself as a benchmark for quality, efficiency, and exceptional guest experiences. From the moment guests step into Air Eleven, they are treated to a seamless and comfortable experience that sets it apart from other establishments in the city.
Air Eleven's official launch marks a significant milestone in Mumbai's entertainment and culinary landscape. With its star-studded event, exquisite menu, elegant ambiance, and commitment to unparalleled hospitality, Air Eleven aims to become a premier destination for those seeking a memorable and luxurious experience. Whether it's a romantic dinner, a night out with friends, or a special occasion celebration, Air Eleven promises to deliver an unforgettable gastronomic and entertainment journey for all who visit.