Beyoncé Giselle Knowles-Carter, known simply as Beyoncé, is a name that resonates with millions around the globe. From her early beginnings to her current status as an influential artist, entrepreneur, and cultural icon, Beyoncé's journey is one of determination, creativity, and empowerment. In this article, we delve into the life and achievements of Beyoncé, exploring the woman behind the music, the milestones that have defined her career, and the impact she has left on the world.
The Early Years and Rise to Stardom
Beyoncé was born on September 4, 1981, in Houston, Texas. From a young age, her talent and passion for performing were evident. She first gained recognition as a member of the girl group Destiny's Child, which went on to become one of the best-selling girl groups of all time. The group's success laid the foundation for Beyoncé's solo career, which would later catapult her to even greater heights.
Breaking Boundaries in Music
In 2003, Beyoncé released her debut solo album, "Dangerously In Love," which showcased her versatility as an artist. Hits like "Crazy in Love" and "Baby Boy" dominated the charts, and her powerful vocals and dynamic performances captivated audiences worldwide. Her subsequent albums, including "B'Day," "I Am… Sasha Fierce," and "4," continued to showcase her evolution as a musician, blending various genres and pushing creative boundaries.
Empowerment and Activism
Beyond her music, Beyoncé has used her platform to advocate for important social issues. Her album "Lemonade" explored themes of infidelity, love, and resilience, and its accompanying visuals sparked conversations about race, gender, and empowerment. Additionally, her performance at Coachella 2018, often referred to as "Beychella," celebrated African American culture and history, shining a spotlight on historically black colleges and universities.
Cinematic Ventures and Philanthropy
Beyoncé's influence extends beyond the music industry. She has ventured into acting with roles in films like "Dreamgirls" and "The Lion King," where she lent her voice to the character Nala. Moreover, her philanthropic efforts include initiatives focused on education, disaster relief, and social justice. She is a co-founder of the BeyGOOD Foundation, which supports various charitable causes.
The Formation World Tour and Beyond
The Formation World Tour, launched in 2016, showcased Beyoncé's exceptional stage presence and solidified her status as a live performance powerhouse. The tour received critical acclaim and grossed over $250 million worldwide. It also provided a platform for her to address social and political issues, aligning her artistry with her activism.
A Lasting Legacy
Beyoncé's impact on pop culture and music is undeniable. Her dedication to her craft, commitment to social change, and ability to reinvent herself have secured her a place in history. As she continues to create and inspire, there is no doubt that her influence will be felt for generations to come.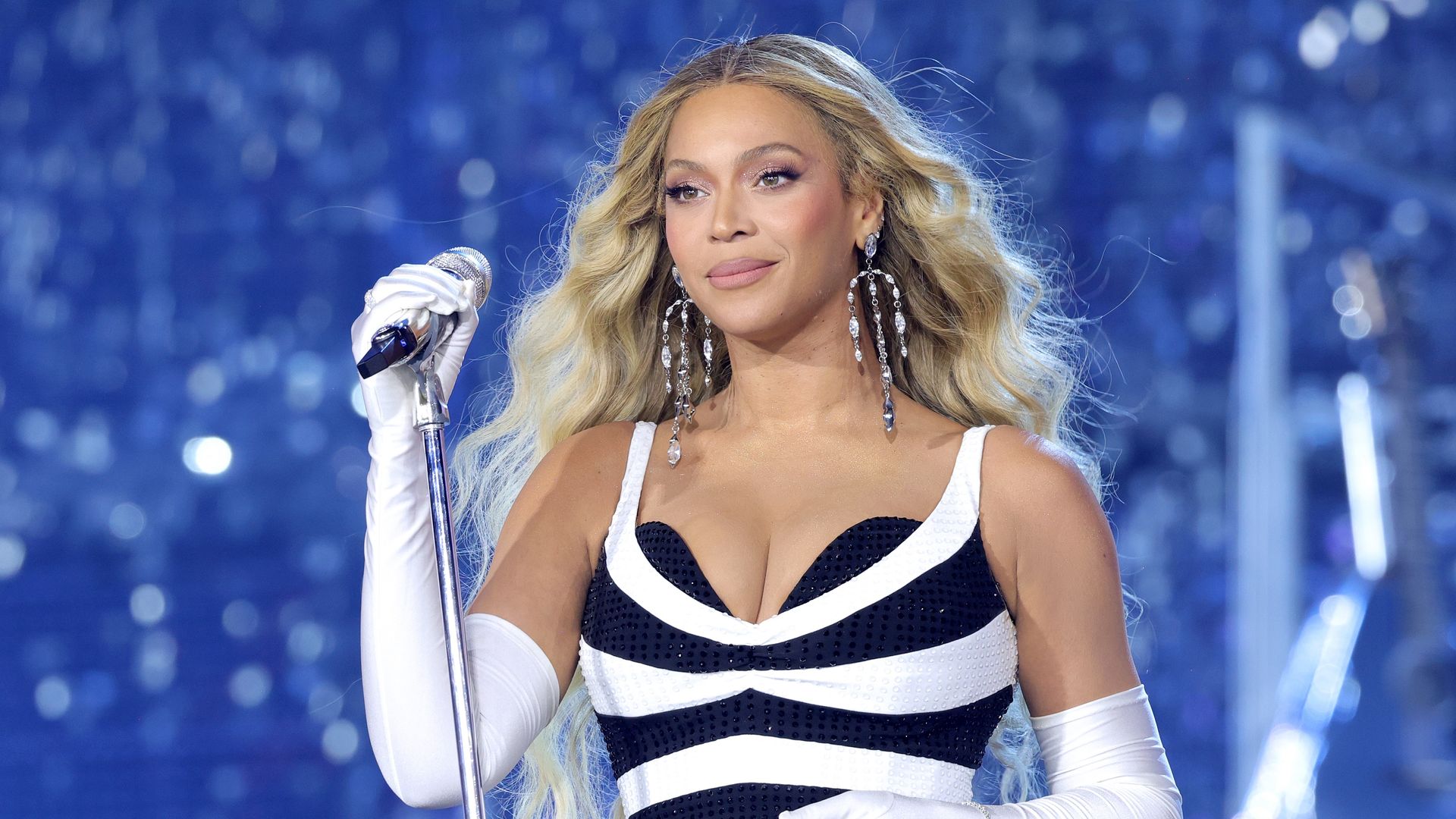 In a world where creativity and authenticity are celebrated, Beyoncé stands as a shining example of what it means to break barriers and inspire change. Her journey from a young girl with a dream to an international sensation is a testament to the power of determination and self-belief. Through her music, activism, and philanthropy, Beyoncé has not only entertained the masses but has also made a lasting impact on society.
FAQs
1. What is Beyoncé's full name?
Beyoncé's full name is Beyoncé Giselle Knowles-Carter.
2. When was Beyoncé born?
Beyoncé was born on September 4, 1981.
3. What is the significance of the "Lemonade" album?
The "Lemonade" album addresses themes of infidelity, love, and resilience, and also sparks conversations about race and empowerment.
4. How has Beyoncé contributed to philanthropy?
Beyoncé is a co-founder of the BeyGOOD Foundation, which supports various charitable causes, including education and disaster relief.
5. What was the impact of the Formation World Tour?
The Formation World Tour showcased Beyoncé's stage presence and allowed her to address social and political issues, solidifying her influence as both an artist and an activist.