Prepare for a musical spectacle like no other as the talented Punjabi-Canadian rapper of Indian heritage, Shubhneet Singh, popularly known as Shubh, readies himself for an electrifying live performance. His much-anticipated multi-city tour, the 'Still Rollin India Tour,' is all set to captivate audiences across the nation. The tour is presented by the renowned platform Bollyboom and produced in collaboration with Percept Live, Spacebound, and Team Innovation.
Spanning three exhilarating months, the tour kicks off in September 2023, offering performances in 12 vibrant cities. From Bengaluru to Hyderabad, New Delhi to Mumbai, Ahmedabad to Ludhiana, Chandigarh to Gurgaon, Kolkata to Pune, and beyond, Shubh's tour promises an unforgettable musical journey. This is just a part of the 24-year-old artist's expansive World Tour, which will take him to prominent destinations including the UK, UAE, Australia, New Zealand, Canada, and the USA.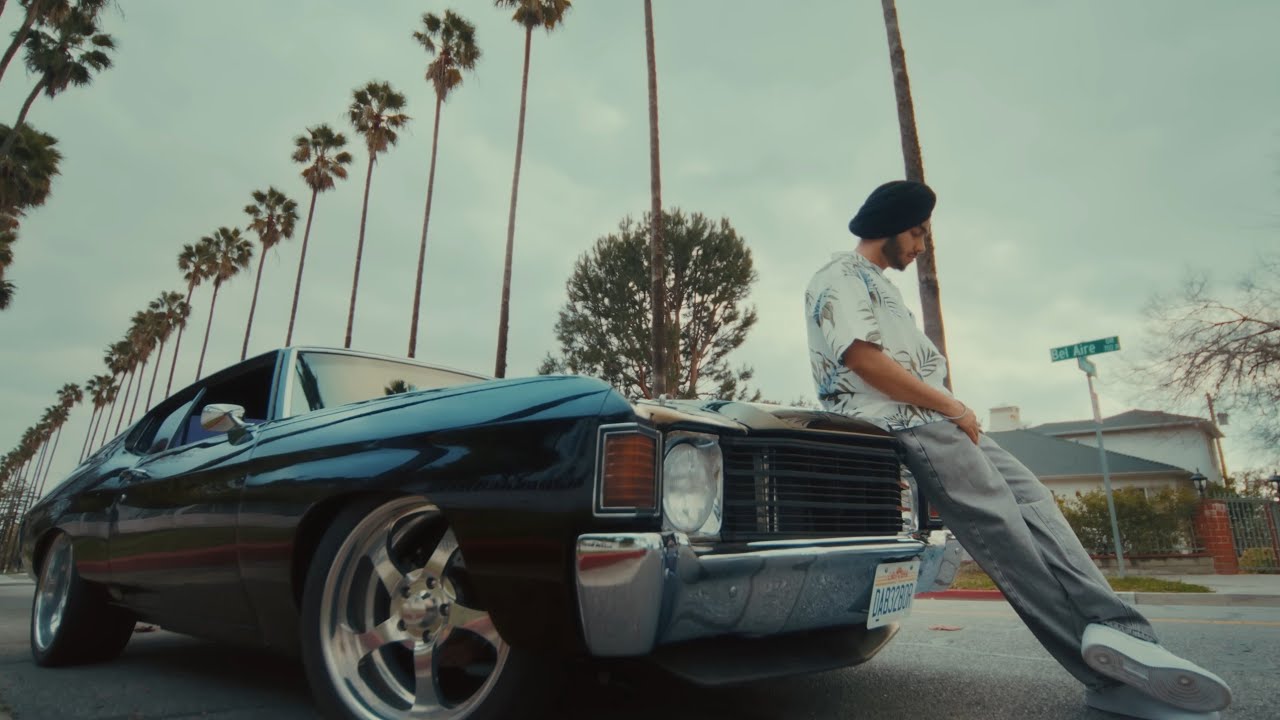 Speaking about the tour, Shubhneet Singh expressed his excitement, saying, "India holds a special place in my heart, and this tour marks a significant homecoming for me. Stepping onto the live stage in a country that has been instrumental in shaping my creativity and artistic growth is a truly remarkable moment. I am eager to connect with all my incredible fans in India."
Joji George, CEO of Percept Live, emphasized the endeavor of Bollyboom to provide a platform for South Asian artists, fostering Indian sounds and supporting talented desi artists. With a track record of successful tours that have featured some of the most deserving and relevant artists of our time, Bollyboom continues its mission to showcase exceptional musical talent.
Shubh's meteoric rise to fame began in 2021 with his breakout single 'We Rollin,' which amassed over 201 million views on YouTube. His subsequent releases, including 'Elevated,' 'Offshore,' and 'Baller,' found a place on the Billboard Canadian Hot 100. Earlier this year, he unveiled his debut 4-track album, titled 'Still Rollin.' He has consistently dominated the music scene, boasting over 1.2 million monthly listeners on Spotify.
Celebrities like Virat Kohli and Ranveer Singh have generously endorsed Shubh's music on social media, highlighting its seamless fusion of Western and Eastern influences.
'Bollyboom,' an esteemed Percept Intellectual Property, stands as the world's first and largest Bollywood Dance Music Property. Over the past decade, Bollyboom has showcased over 100 esteemed artists, including renowned names like Badshah, Guru Randhawa, Diljit Dosanjh, Yo Yo Honey Singh, B Praak, Jassie Gill, and many more.
Tickets for this tour, co-presented by boAt, are available for purchase on www.bookmyshow.com. Ticket prices start at INR 800/-, offering music enthusiasts a chance to witness Shubh's exceptional talent live.
Tour Dates:
23rd September 2023 – Bengaluru
30th September 2023 – Gurgaon
1st October 2023 – Hyderabad
6th October 2023 – Chandigarh
7th October 2023 – Ludhiana
8th October 2023 – Ahmedabad
13th October 2023 – Jaipur
3rd November 2023 – Mumbai
4th November 2023 – Kolkata
5th November 2023 – Pune
Get ready to groove to the beats and experience Shubh's musical magic as he embarks on a tour that promises to set the stage on fire and captivate hearts across the nation.