Get ready to shimmy and shake your way into a world of rhythm with Samba de Amigo: Party Central. Developed by Sega, this energetic and vibrant party-dancing game invites players to immerse themselves in a colorful celebration of music, movement, and sheer joy. So grab your maracas, step onto the dance floor, and prepare to groove like never before.
Dance to the Beat of the Party: At its core, Samba de Amigo: Party Central is all about embracing the rhythm and letting loose. The game features a variety of mini-modes and party games that challenge players to synchronize their movements with the music. From shaking your maracas to following the beat, each moment is a dynamic and engaging experience that encourages players of all ages to get up and dance.
A Colorful Fiesta of Fun: The world of Samba de Amigo: Party Central is a visual feast, filled with vibrant colors, lively animations, and infectious energy. The game's immersive environments and character designs capture the spirit of a lively fiesta, transporting players to a world where the party never stops. Whether you're playing solo or with friends, the game's vibrant atmosphere will keep you entertained and energized.
Groove Your Way to Rhythm Bliss – Samba de Amigo: Party Central
A Celebration of Music and Movement: In conclusion, Samba de Amigo: Party Central celebrates the universal language of music and movement. Sega's dedication to creating a game that's accessible and enjoyable for players of all skill levels shines through in every aspect of the experience. Whether you're a seasoned dancer or a first-time player, the game's intuitive controls and dynamic gameplay ensure that everyone can join in the fun.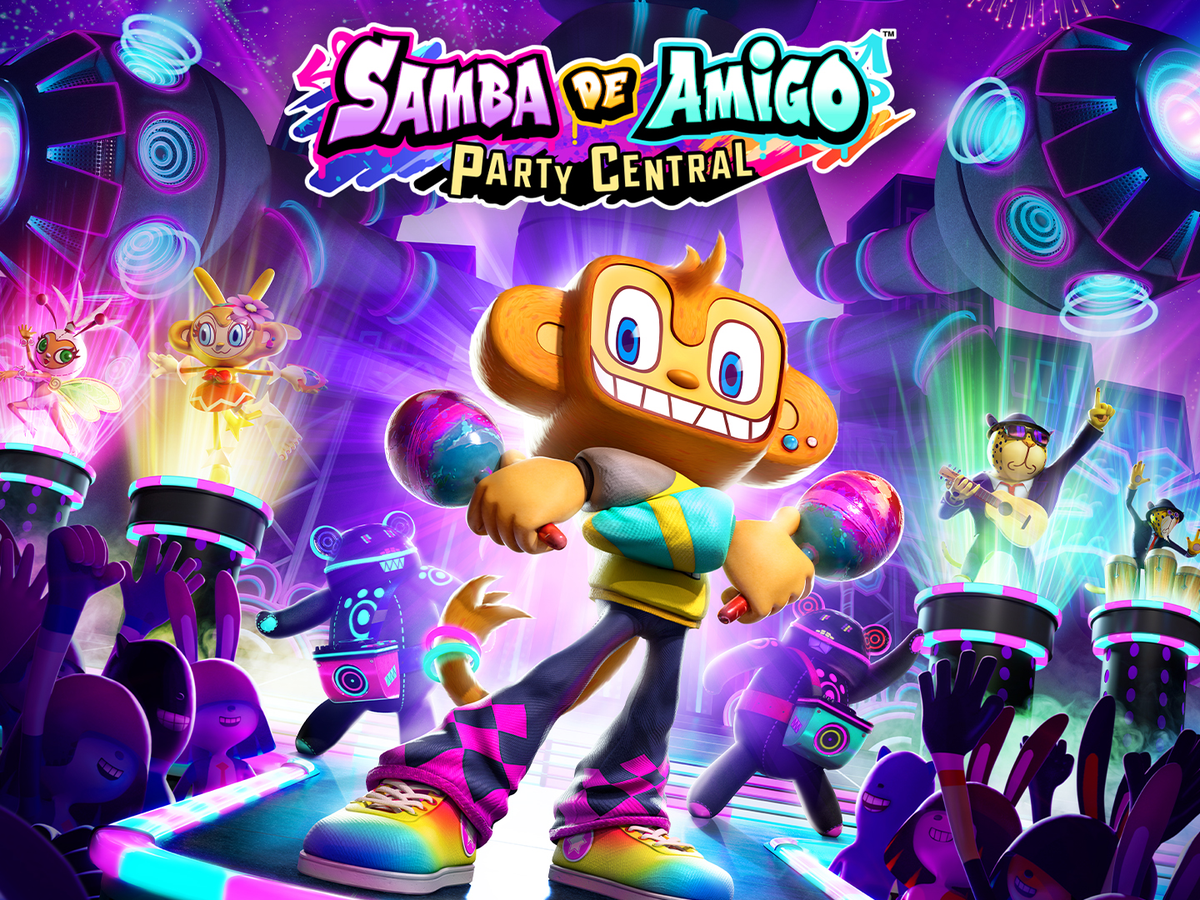 Connect, Dance, and Repeat: Samba de Amigo: Party Central is more than just a game; it's a social experience that brings people together through the power of music and dance. Whether you're dancing with friends, family, or even challenging yourself to beat your own high scores, the game's replayability and camaraderie ensure that every session is a memorable one. Get ready to create lasting memories and unforgettable dance-offs that will have you coming back for more.
Step into the vibrant world of rhythm and fun with Samba de Amigo: Party Central. Let the music guide your movements, unleash your inner dancer, and experience the exhilarating joy of dancing to the beat. Whether you're grooving to classic hits or discovering new rhythms, the game offers a celebration of life, music, and the power of letting loose. Are you ready to dance your way to rhythm bliss?