The 'Shows Of India Conclave 2023,' a prestigious event dedicated to the exhibition and events industry, commenced on a high note with an enlightening opening keynote address delivered by Harindra Singh, Chairman and Managing Director (CMD) of Percept Limited.
The conclave, held to explore the future of the exhibition industry in India, witnessed industry leaders, professionals, and experts coming together to share insights and discuss emerging trends. Harindra Singh's captivating keynote speech set the tone for the event, inspiring attendees with his wealth of knowledge and vision for the industry.
Recognizing the Power of Exhibitions and Events
In his opening address, Harindra Singh emphasized the immense power and influence of exhibitions and events in shaping industries and driving economic growth. He highlighted the significant role they play in fostering innovation, knowledge exchange, business networking, and brand promotion.
Singh shared compelling anecdotes and success stories from Percept's vast experience in organizing and managing large-scale events, underscoring the transformative impact that well-executed exhibitions can have on industries and businesses.
Unleashing the Potential of Experiential Marketing
Singh emphasized the rising prominence of experiential marketing, an approach that focuses on creating immersive and engaging experiences for consumers. He stressed the need for the exhibition industry to adapt to changing consumer preferences and embrace innovative strategies that merge technology, creativity, and storytelling.
By leveraging interactive installations, cutting-edge technology, and personalized experiences, exhibitions can forge deeper connections with attendees and amplify brand messaging.
Driving Sustainability and Social Responsibility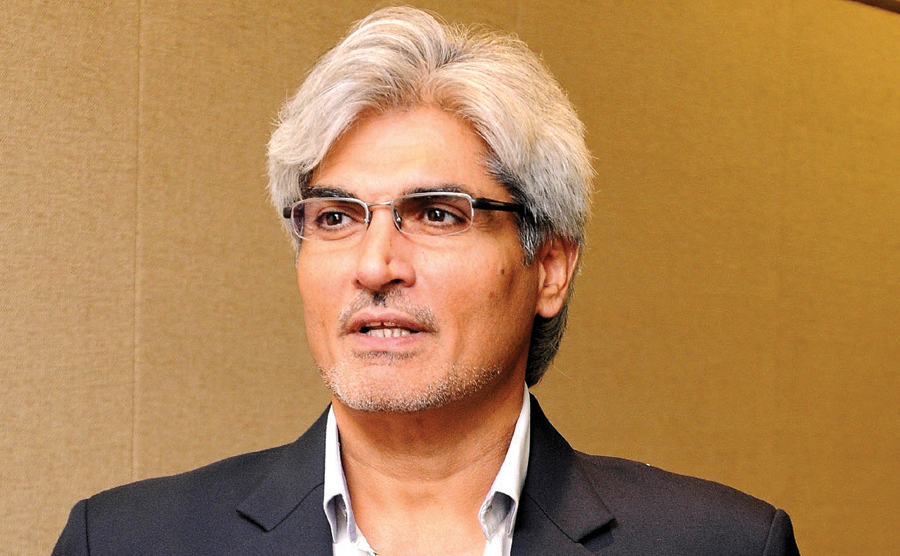 The Percept CMD also highlighted the importance of incorporating sustainability and social responsibility into the exhibition and events industry. He urged industry professionals to adopt eco-friendly practices, reduce waste, and promote sustainable initiatives during event planning and execution.
Additionally, Singh emphasized the power of events to drive social change by aligning with causes and using platforms to raise awareness about pressing issues.
Nurturing Talent and Collaboration
Recognizing the need for skilled professionals in the exhibition and events industry, Harindra Singh emphasized the importance of nurturing talent and fostering collaboration. He encouraged industry players to invest in training programs, mentorship initiatives, and platforms that facilitate knowledge sharing and skill development.
By nurturing talent, the industry can ensure a steady influx of skilled professionals equipped to drive innovation and meet the evolving needs of clients and attendees.
Looking Ahead
In his closing remarks, Harindra Singh expressed optimism about the future of the exhibition industry in India.
He urged industry stakeholders to embrace change, leverage technology, and adapt to evolving market dynamics. Singh emphasized the need for collaboration, knowledge sharing, and continuous learning to drive growth and excellence in the sector.
Harindra Singh's opening keynote address at the 'Shows Of India Conclave 2023' set the stage for a thought-provoking and insightful event focused on the future of the exhibition industry. His inspiring words resonated with attendees, igniting a spirit of innovation, collaboration, and growth.
As the conclave unfolded, industry professionals were inspired to explore new frontiers, leverage experiential marketing, drive sustainability, and nurture talent. The conclave served as a platform for collective learning, networking, and envisioning a vibrant future for the exhibition and events industry in India.