The exhilarating Navratri festival, brimming with zeal and fervor, is fast approaching, and this year, Mumbai is all set to groove to the beats of a grand Garba celebration in Borivali. The sensational Bhoomi Trivedi, renowned for her chartbuster 'Ram Chahe Leela' from 'Goliyon Ki Raasleela: Ram-Leela,' is poised to grace the event with her soul-stirring melodies. Rang Raas 2023, the electrifying Garba fiesta, is brought to you by the Raigad Foundation and meticulously organized by the dynamic duo of Pravin Darekar and Pinakin Shah.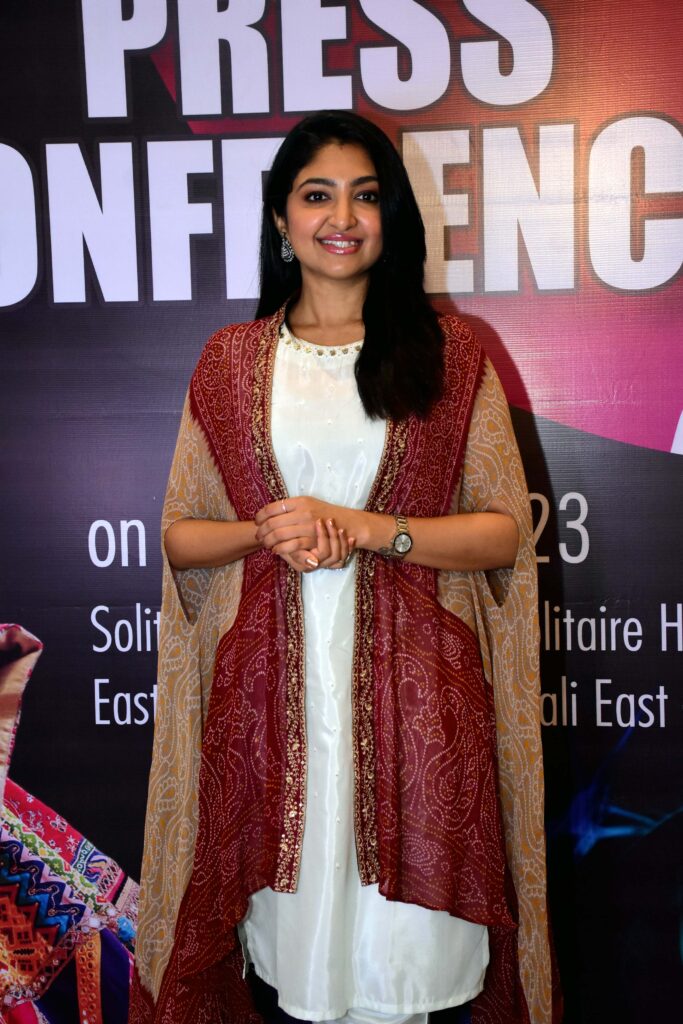 What's intriguing is that attending this event comes with a plethora of perks, all covered in the package. While there's a modest entry fee of just Rs 200, attendees will relish a host of privileges, ensuring an enriching and memorable experience. Recently, Bhoomi Trivedi, Pravin Darekar, and Pinakin Shah expressed their eagerness for the impending spectacle at a press conference held in Kandivali, Mumbai. It promises to be an unforgettable soiree for Garba aficionados in the city.
But the fervor of Rang Raas 2023 doesn't stop at Mumbai's borders. Bhoomi Trivedi is currently on a whirlwind tour of the USA and Canada, captivating audiences with her enchanting performances from September 15 to October 8. Pravin Darekar, a distinguished member of the Maharashtra Legislative Council, shared his boundless enthusiasm for this grand celebration and reminisced about the resounding success of last year's Mumbai event.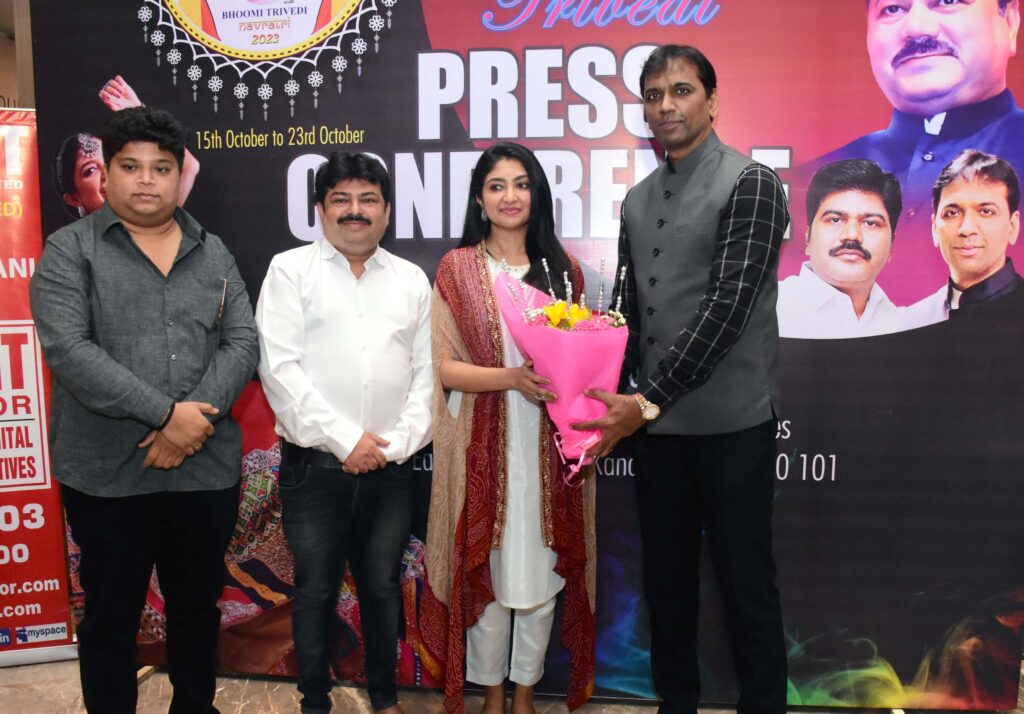 This year's festivities will unfold at the Balasaheb Thackeray Manoranjan Udyan, nestled in the heart of Chikoowadi, Borivali, with Bhoomi's mellifluous tunes casting a spell. The organizers have gone to great lengths to ensure the safety of all participants, with stringent security measures in place. Pinakin Shah stressed that the venue can comfortably accommodate over 1,60,000 attendees, and they will implement the same rigorous safety protocols as last year.
Bhoomi Trivedi is brimming with excitement as she eagerly anticipates the event. She expressed her heartfelt gratitude to Pravin Darekar and Pinakin Shah. Performing at Rang Raas Navratri 2023 holds immense happiness and significance for her, as Mumbai is not just a venue but her cherished homeland, and she shares an intimate bond with the Mumbai audience. Bhoomi enthusiastically remarked, "I can't wait to grace Borivali with my performance, and I've already embarked on an intensive preparation journey. Audiences can look forward to a spectacular show featuring a medley of Gujarati and Hindi melodies, celebrating the profound connection between music and spirituality."
In addition to her remarkable vocal prowess, Bhoomi is a gifted songwriter and composer, having collaborated with illustrious artists like Salim-Sulaiman. With such an extraordinary lineup of talent, attendees are in for an indelible experience at Raas Rang Navratri 2023. The versatile artist extends a heartfelt invitation to all her fans to join in the festivities and immerse themselves in the enchantment of music and dance this Navratri.