Global Sensation Rego B's Latest Hit – "DESPACITO"
Witness the brilliance of Rego B as he continues to captivate hearts with his musical prowess. The latest gem from his international hit album "DESPACITO" has been unleashed to the world. To experience the magic, check out the song through this link: Watch the song here.
The Rise of a Young Bollywood Star
Prepare to be amazed as Rego B prepares to make his grand entrance into Bollywood. At just 13 years old, he is the youngest Indian artist to conquer the global music scene with an album full of chart-topping hits. With the blessings of his late grandfather, the Disco King Shri Bappi Lahiri, Rego B introduces his latest song "DESPACITO" as a tribute to his musical lineage.
A Unique Concept: Global Chartbuster Covers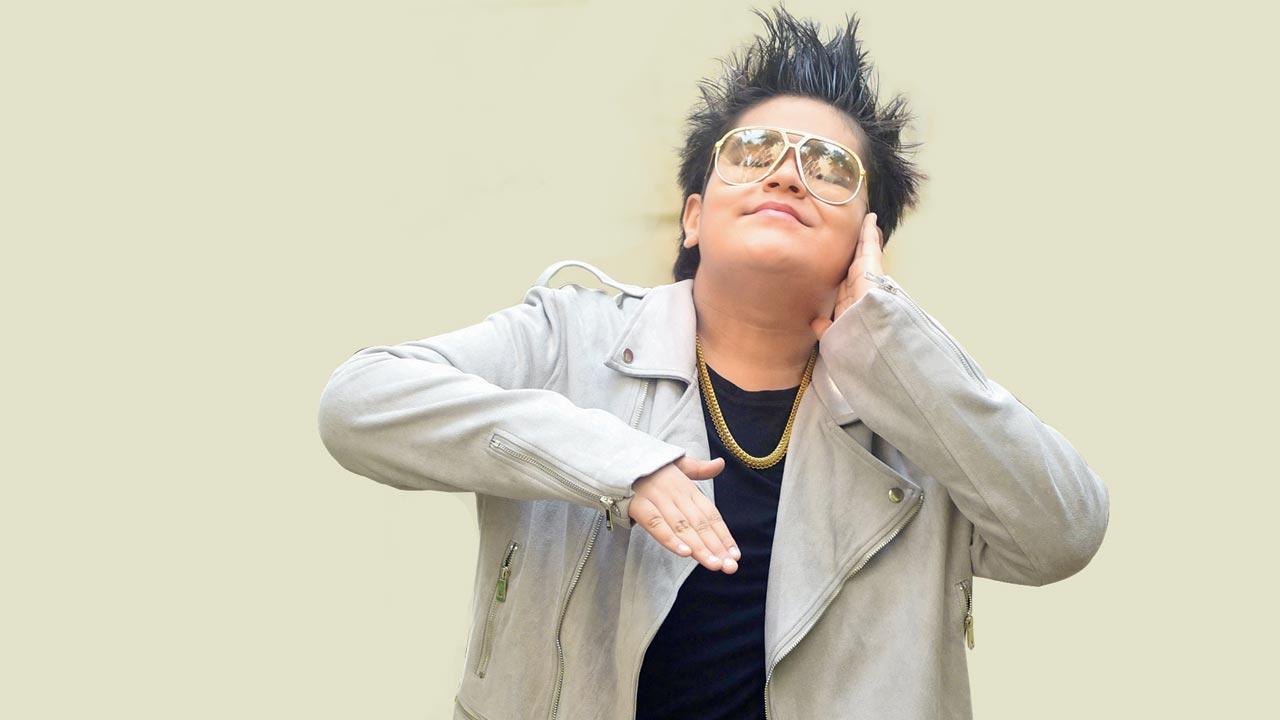 Rego B's album is a groundbreaking endeavor, featuring covers of iconic global chartbusters. This young sensation stands alone as the first artist in India to introduce this innovative concept. Each track is a tribute to legendary music icons, including the likes of Justin Bieber, Freddie Mercury, Adele, Stevie Wonder, Charlie Puth, Bruno Mars, The Beatles, and Bryan Adams. This collection showcases the diversity of Rego B's talent and his commitment to creating an extraordinary musical experience.
A Musical Prodigy with Strong Roots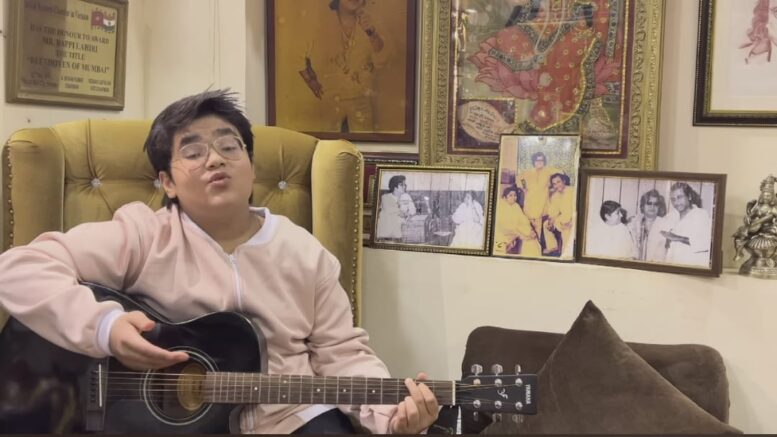 With the support of his late grandfather and guided by a live band, Rego B aims to firmly place India on the global music map. He proudly declares, "No one has ever released an album that pays homage to legendary music icons in such a way. This is my tribute to the artists who have shaped the international music scene. I'm honored to bring their melodies to life."
The Remarkable Journey of Rego B
Rego B's journey is a remarkable one, characterized by his fearless approach to the camera and his readiness to tackle any challenge. With a striking resemblance to his late grandfather, Shri Bappi Lahiri, Rego B's talent is undeniable. At the tender age of thirteen, he has already taken the Indian music scene by storm. His single "Bachcha Party" achieved a remarkable 5 million views, and he confidently graced the stages of shows like Salman Khan's Bigg Boss, Sa Re Ga Ma, Dance India Dance with Madhuri Dixit Nene, and Indian Idol.
A Multifaceted Artist with a Passion for Music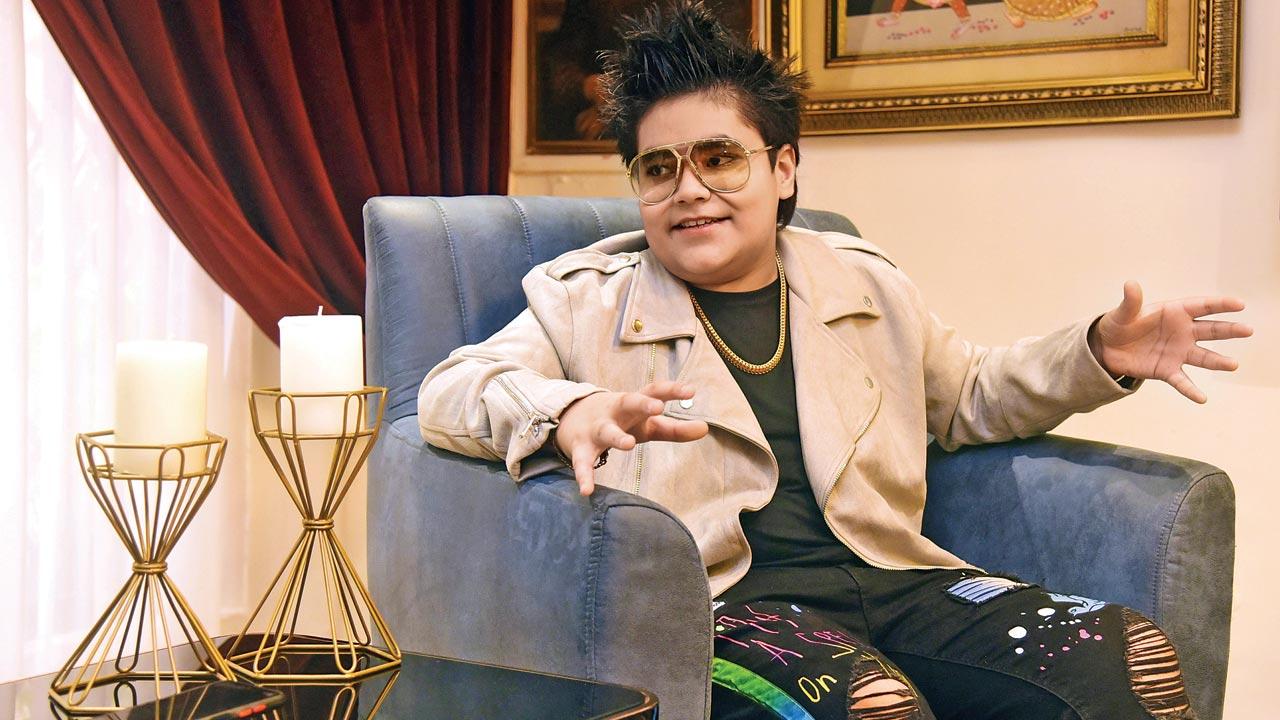 Starting his musical journey at the age of two, Rego B's interest in Western and classical music can be attributed to his grandfather. He underwent training under the guidance of his mother and grandfather and further honed his skills through professional instruction from acclaimed music coach Yvie Burnett. Yvie Burnett, known for coaching artists like Katy Perry and Ed Sheeran, has played a pivotal role in shaping Rego B's musical prowess.
A Versatile Talent with a Multilingual Repertoire
Rego B's versatility shines as he effortlessly croons in fifteen languages, including Marathi, Hindi, Bengali, Gujarati, Punjabi, Bhojpuri, English, French, Italian, Spanish, African, Chinese, Korean, Tamil, and Telugu. His repertoire extends beyond conventional boundaries, as he masterfully performs Bhajans, Slokas, Ganesh Vandans, and Hanuman Chalisa. Among his Bollywood favorites are Arijit Singh, Badshah, and Raftaar.
Carrying Forward a Musical Legacy
Having shared the stage with his grandfather, Bappi Lahiri, since the age of four, Rego B has been destined to continue the musical legacy of the Lahiri family. As the fourth generation of musicians, he follows in the footsteps of his great-grandparents Bansari Lahiri, Bappi Lahiri, Rema Lahiri, and Bappa Lahiri. Rego B's commitment to making his family and country proud shines through, despite the challenges of balancing his academic pursuits with his musical passion.
A Future Bright with Musical Promise
At a young age, Rego B is already setting his sights on a future filled with musical dominance, mirroring the achievements of his legendary grandfather. His contributions to the Indian music industry have garnered widespread love and acclaim, transcending borders and capturing the hearts of audiences around the world.
Rego B's journey is nothing short of awe-inspiring. As he navigates the world of music with confidence, passion, and unwavering dedication, there's no doubt that his star will continue to shine brightly, adding a new chapter to the illustrious musical legacy of the Lahiri family.