Renowned singer Armaan Malik has once again mesmerized audiences with his latest release, 'Dil Malanga.' This soul-stirring track showcases Malik's exceptional vocal range and his ability to convey the intricacies of love. Breaking away from conventional love songs, 'Dil Malanga' offers a fresh perspective, delving into the complexities of the emotion and redefining its essence.
The song's poignant lyrics, penned by a renowned lyricist, explore the multifaceted nature of love.
'Dil Malanga' delves into the depths of human emotions, portraying vulnerability, passion, and resilience associated with love. It takes listeners on an emotional journey, evoking a range of relatable experiences and leaving a lasting impact on their hearts.
With a captivating melody that seamlessly blends contemporary elements with traditional influences, 'Dil Malanga' showcases Armaan Malik's exceptional talent. His velvety vocals effortlessly glide through each note, enhancing the lyrical brilliance of the song.
The track establishes a deep emotional connection with listeners, resonating with their personal experiences of love, whether joyful, painful, or resilient.
Accompanying the song is a visually stunning music video that complements the emotional depth of 'Dil Malanga.' Through artistic cinematography and compelling storytelling, the video enhances the song's narrative, adding another layer to its impact.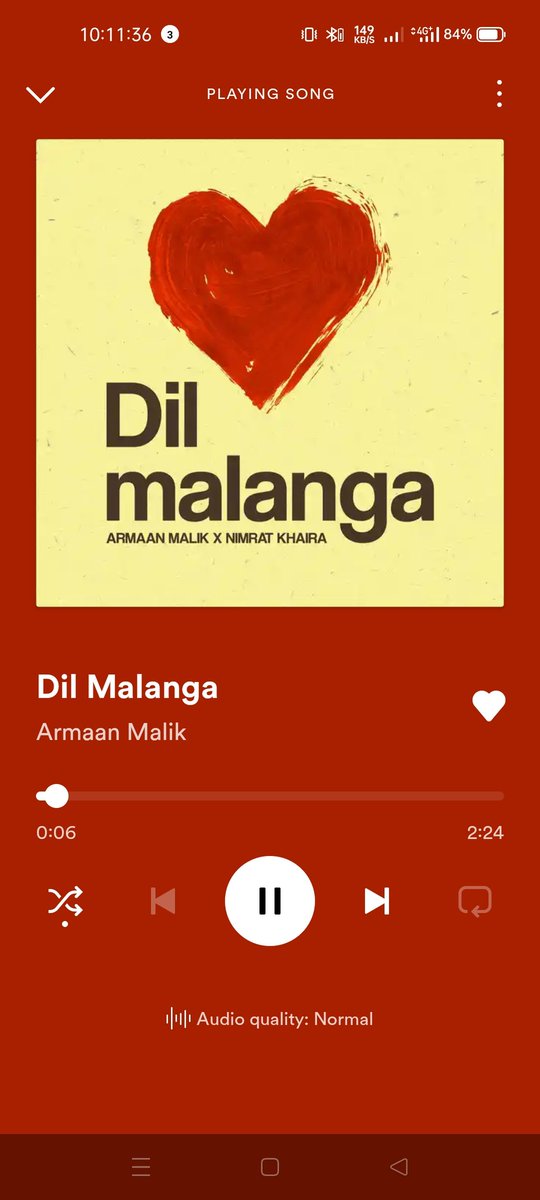 Since its release, the song has received an overwhelming response from fans and music enthusiasts, garnering millions of views and streams across digital platforms.
Armaan Malik's 'Dil Malanga' is a testament to his immense talent and artistic growth. With its unique perspective on love, exceptional melodies, and heartfelt lyrics, the song reaffirms Malik's ability to redefine emotions through music. It solidifies his position as one of the industry's most beloved voices and showcases his commitment to pushing boundaries and touching the hearts of millions.